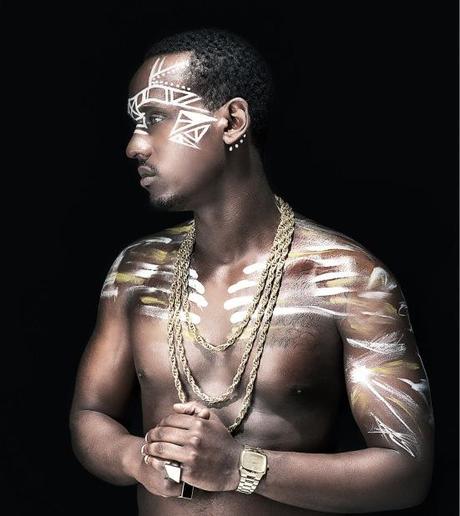 Sometimes it can seem like rappers are a dime a dozen. I have a healthy respect for rappers whose message goes beyond the usual. Negash Ali was born in Denmark after his mother fled the Eritrean/Ethiopian conflict. This EP not only draws on that familial experience, but on his ambition, and drive. He's been around for a while. Playing opening spots for Nas, Damien Marley, Ne-Yo and Wiz Khalifa; as well as playing two of Europe's biggest festivals, Hip Hop Kemp and Splash.
The EP begins with the simmering track 'African Dream.' Musically I'm not sure that this song took me anywhere. Lyrically it was possibly the most poignant of the four tracks. It draws from his mother's experience and of her bringing him up a stranger in a foreign land. Parodying the American Dream in the title and not being shy about asking tough questions.
'Fire in the Sky' lays out the ambition of Negash, his desire to be the best, and his African pride is as evident as it was in the title track. Here though I feel he lapses back into the usual suspects of rap topics: women, fame and fortune.
'Outlaw' brings more lyrical skill. With comments on the way society views women and the inaccurate  expectations placed upon them. Negash is more likeable when he broaches subjects of this type. Reminds me of Lupe Fiasco and the political commentary of his earliest work.
The final track, 'What You Got,' another socially conscious commentary. Disguised behind especially barbed lyrics. This is clearly where Nagesh is lyrically at his best. It seems much closer to his heart than the mainstream topics mentioned earlier.
Verdict: This is a good EP with smart lyrics and an interesting message. The EP may be a little too raw for some. Some may like that rawness and the ragged edge it provides. Maybe I've been a little too brainwashed by polished American rap. I was hoping to be more impressed. It just did not have the polish I'm used to.
 -Niall
Download The African Dream