Time for sewing again, using a sewing kit from the Great British Sewing Bee collection of kits. This particular sewing kit to make a Needle Case Wrap was a birthday gift from my aunt. A most apt choice of kits it was too.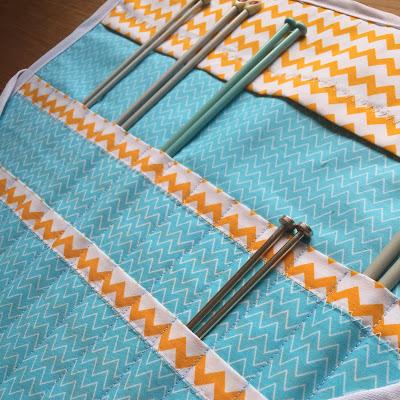 Keeping my Nan's precious knitting needles safe
I have a collection of knitting needles that belonged to my Nan, including my very first pair of knitting needles I used when I was a girl.  These needles deserve to be stored somewhere neat and tidy and protected from bending and damage. 
Find out if I did them justice?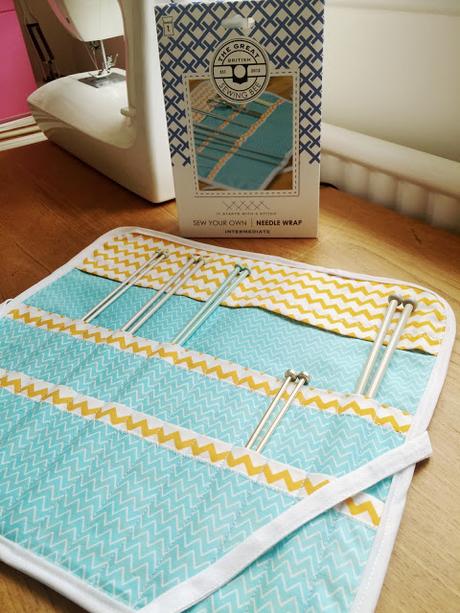 Needle Case Wrap Sewing Kit
The sewing kit contained some great fabric in both color and design. In general the instruction booklet was very comprehensive, although the instructions for the binding could of been clearer. I chose to replace the tape/ribbon supplied in the kit that was intended to bind the edge of the Needle Case. I used bias binding, it has the correct give in it to sew correctly around the corners of the wrap. The tape supplied with the kit, did not allow for this.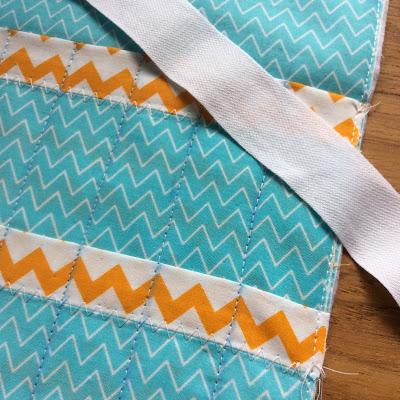 Sewing in progress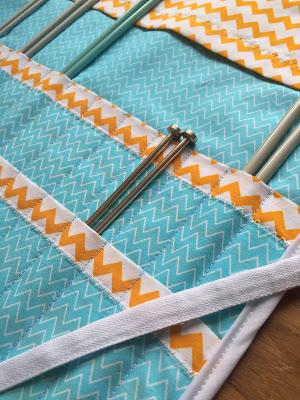 My first pair of knitting needles have a new home
I am very pleased with the finished piece. Once you have made one using the kit, it would be easy enough to follow the instructions to create another, using your own choice of fabric. What a wonderful gift for a fellow knitter.