As of the moment THIS is my perfect concealer for personal use.  I'm proud 'coz I got this for just Php550 when I made very good use of my Php1000 Rustan's Gift Certificate, otherwise it would've been too pricy for me at Php1550.  I bought it after my high favorite for under-eyes Clinique Airbrush pen concealer ran completely empty.  However, I can truly see why this concealer is worth that for someone who could get it at full price.  In this case, unlike the last thing I posted about, I'm convinced all the raves about NARS Radiant Creamy Concealer are valid.  The ladies I read and watch weren't raving due to marketing hype this time.  It's creamy enough to blend, it dries down to a tender matte finish, and it covers like no other moist doe-foot concealer I've tried.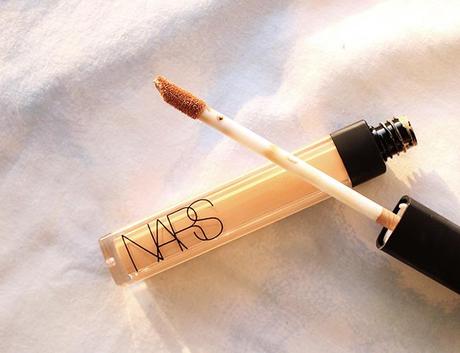 This nearly eliminates the need to use liquid concealer for under the eyes and have a separate stick or cake concealer for spots, because it works for both areas.  The only local drawback is they only brought it here in 4 shades,  2 levels of pinkish cool tones, and 2 levels of warm.  It truly irritates me that I have to tell you again that the shade I got, "Ginger" is if I'm not mistaken the deepest shade they have which will suit girls on the deeper end of MAC NC30 (in between NC30 and NC35), if you're on the lighter side of MAC NC30 then the shade "Custard" is for you.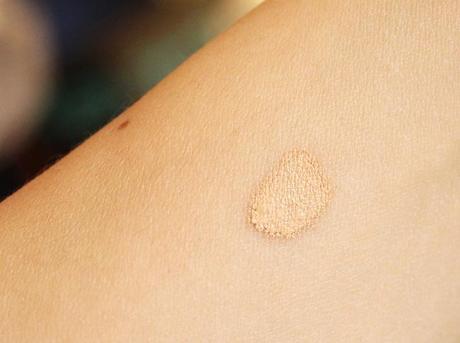 The number and choice of shades brought in for this item is SUPER silly if it's here for the Filipina market because if you look at this image from Karen's blog they have a whole range of shades abroad, what the hey, right?  It all boils down to what they think will be volume sales I guess.  Honestly speaking it is not the most affordable concealer one can get, but if you get a Rustan's GC and you're my shade or lighter, get this, you should really get this if you're on the market for an everyday concealer.  By the way sorry if I look slightly awful in these shots (puffy eyes, a few more spots)…you are bearing witness to PMS me.  These are the areas I use this concealer for and what it looks like before being blended.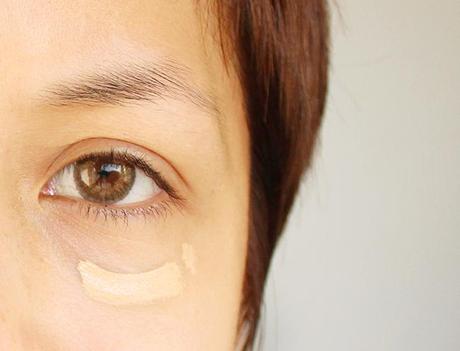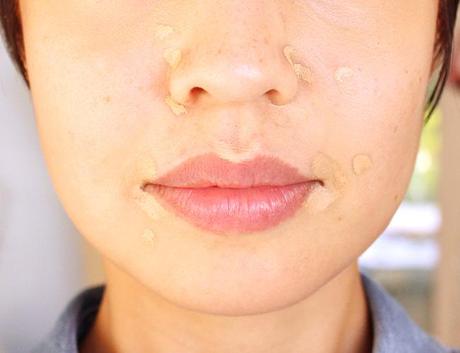 It's the best concealer for everyday use that I've tried, I'm grateful that they have my shade.  I had actually found my perfect under-eye concealer in Clinique's Airbrush pen concealer.  Like this one it was perfect under the eyes and around the nose nooks and mouth corners but the the thing about that one by Clinique was it couldn't really be used on spots because coverage was light to medium and it is minimally light reflective, this has some undetectable radiance but it isn't as light reflective.  The thing about NARS Radiant Creamy Concealer is, it's a liquid concealer with some heft in the formula so it has medium to absolutely full coverage.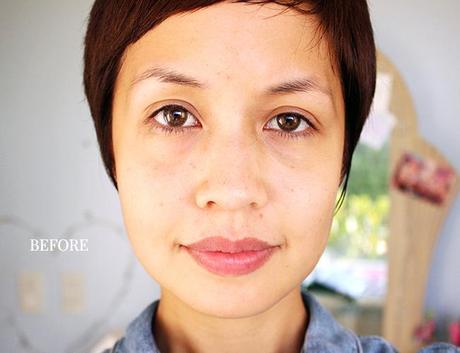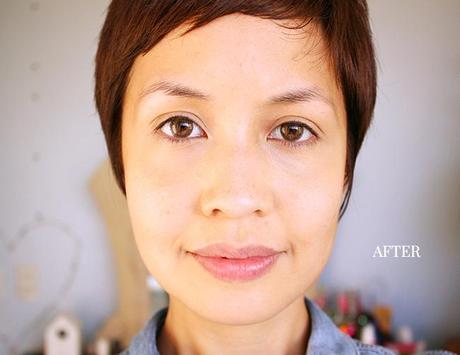 In my before and after shots I've applied it over a bare face no foundation.  It's nice because I can use it without foundation sometimes like on weekends.  It dries softly matte but you can feel that once it sets, it's not going anywhere like MAC's Pro longwear concealer.  Closest description would be is it's like someone took the mass favorite Collection 2000 Lasting Perfection Concealer fixed any flaws it had.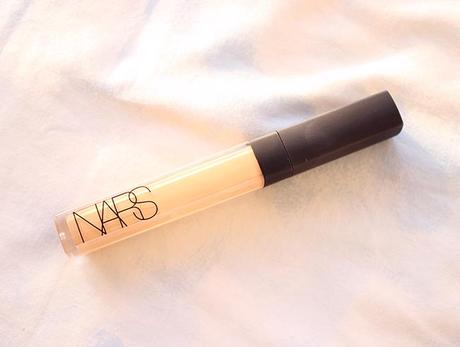 So you see it's like the NARS team took the best thing about several holy grail concealers and put it into one user-friendly product.  It's a multi-purpose concealer in a tube with a doe-foot applicator which makes it perfect for everyday use.  I'm completely raving, this product is well worth the praise.