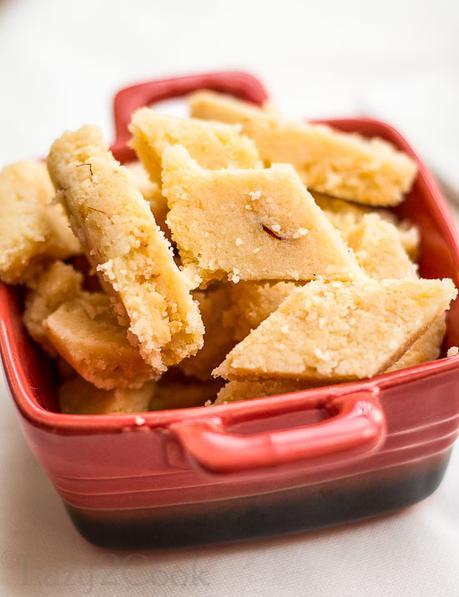 Raksha Bandhan Special recipe is Coconut Burfi or Coconut Ladoo.I made Coconut Burfi on this Raksha Bandhan .This is such a easy and simple to make recipe.There is tradition to make recipe from coconut on Rakshabandhan, its other name in Marathi is 'Narali Pournima'.Coconut Day festival or Narali Purnima takes place in Maharasthra & Kerala. It is celebrated mostly by the fishing community who offer their prayers for their safety to the sun-god Varuna.Pieces of coconut and coconut are distributed as 'prasad'. Coconut rice is the main dish on this day.
I have used freshly grated coconut, it makes better coconut burfi.If you don't have fresh coconut, dessicated coconut also works fine.You just have to soak dessicated coconut in milk , so Burfi's texture will not change and they will become soft.I make Coconut Chutney , Solkadhi from Coconut milk and Ukadiche modak from grated coconut.
Out of all traditional sweets in India,Coconut Burfi is also one of the desserts.Every state has its own version of Coconut Burfi and it is easy to make from only 3 ingredients like grated coconut,milk and sugar.You can make varitions in the flavor by adding cardamom powder or Saffron or dryfruit chunks.It is also called as Thengai Burfi in South India.If you want to avoid milk, you can just put more sugar and they can make great coconut burfis, too.They have longer shelf life also.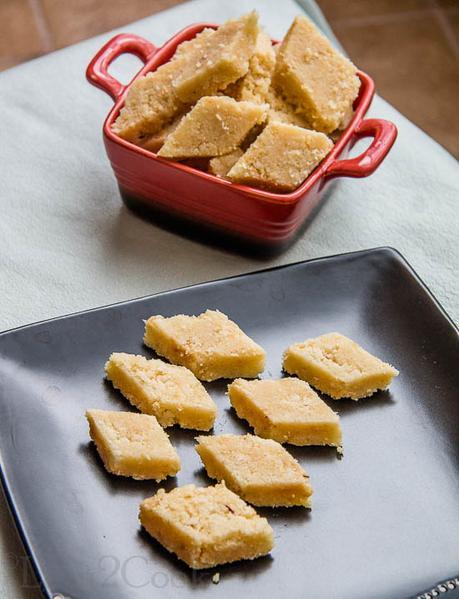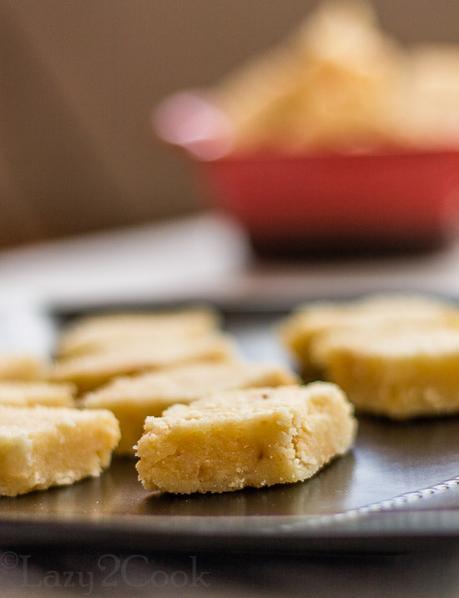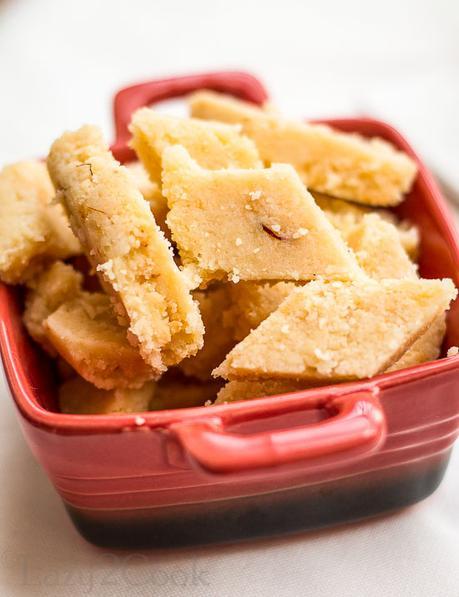 Prep Time:Cook Time: Total Time :
Ingredients