Yes you read the title correctly, I said naked. It comes with such a fascination implying to see all. Just think how boring life would be if we could see all. I'm a mystery girl and appreciate my imagination, maybe you appreciate that we're all not always naked too.
So who's naked?
There are tricks to being naked right? Everything is naked, it's what you allow others to see that matters. Social media is a naked strategy. There is the information, the tease and then the revealing sale. The balance is, to get all three accomplished in the correct order with proper timing. That's where the difficulty lies. The answers are not easy because you will always have a who, what, and when variable depending on the topic, time and place. It's complicated or isn't it?
You are naked. I'm not looking don't worry.
The truth in advertising is in the copy. That's rule number one. It applies to your social media posts also. Truth in the copy (text or images) should be stated but in such a way that you want your reader to think it's witty, smart or irresistible. Your reader thinking about your product or service all day is the best kind of reader to have right?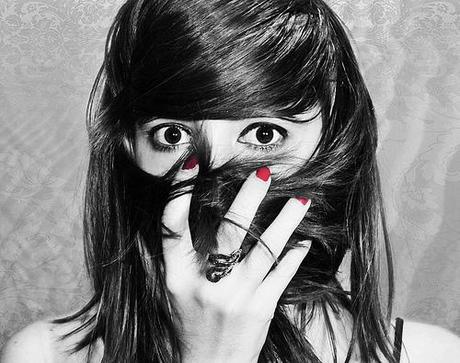 Gemma Bou via
Compfight
So how do you duck and cover if you're naked?
Simple.
Be truthful, be reputable and be positive and the reader shouldn't notice that all you are really trying to do is drive web traffic to your primary site to BUY IT !  Authority and reputation are earned in the social sphere. Social media posts first and foremost are best designed to engage your audience, entertain them with your true story, inform them with your tips and facts they didn't know but now are glad they do. For every ten of these types of engaging posts dish out a selly sell buy my stuff direct call to action post.  It is ok to be honest that you like money and that your service or product is worth it or even on sale – just avoid desperation.
Makeup hides the naked stuff.
Makeup when skillfully applied hides imperfections, highlights beauty and draws attention somewhere like the eyes or lips. Quality made makeup works better than the cheaply made kind. The same rule applies to social media posts. Quality well thought out posts are better than quick blurbs of meaningless information. When business posts are worded as an intelligent, meaningful conversation with proper grammar and spelling it isn't noticed. If the opposite is done, improper language, spelling or ALL CAPITAL letters the message you are sending is more easily ignored and dismissed.
Advertising with social media – it's connected.