hey everyone, some nail art for you all, tht is super duper easy to do, even i can do it :D i started off with white nails then looked at google, and just typed "white nail art" and i saw some pandas, and i was omgawd panda's haha hopefully they look like panda's  have a look: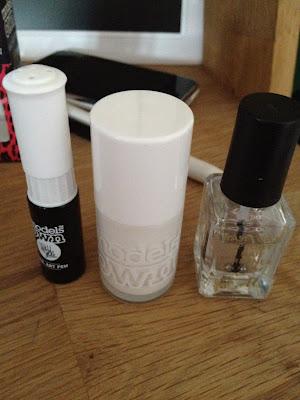 what i used:
barry m 3 in 1 clear nail varnish
models own polish in snow white
models own wahl nail art pen in black
pen (it is in the background, you can see it a tiny bit)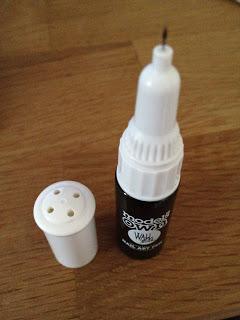 then i used the the tip of the nail art pen
ok so what i did first was paint my nails all white, using the models own white in snow white (if you don't know what my views are about models own nail polishs read
here!
 ,but i just cant stop buying them, i have a problem lol)
step one: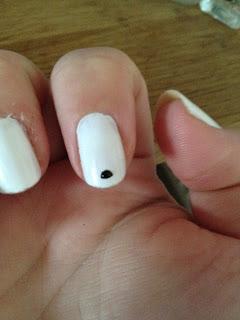 with the top of black nail art pen make a small circle (this will be the nose)
step two: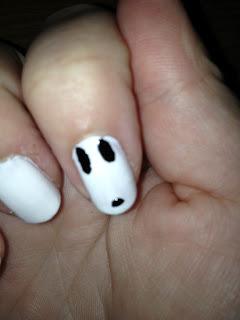 next make 2 long circles at the top of your nail (this will be the ears)
step three: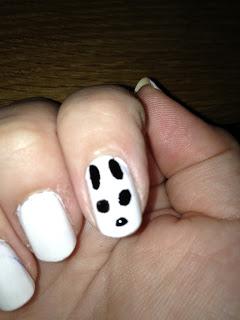 next make 2 small circles in the middle (these will be the eyes) and let it all dry!
step four: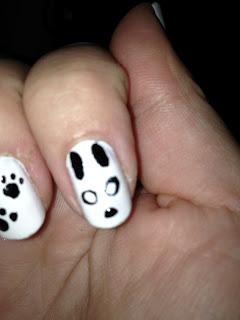 when its all dry use the pen and dip it into the white, then make 2 circles inside the black circles
step five: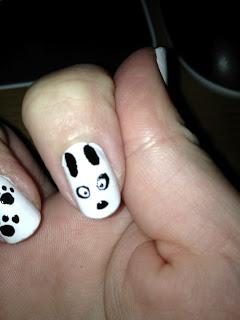 when the white has dried, take the black again and make 2 very small circles in the white, it is the panda's pupils cute right?
now you can do this to every nail if you wish or you can make paw prints, very simple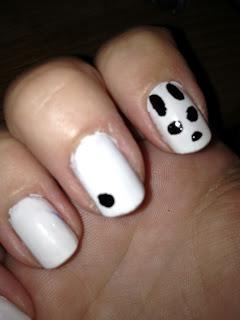 1. make a small long dot on the corner of your nail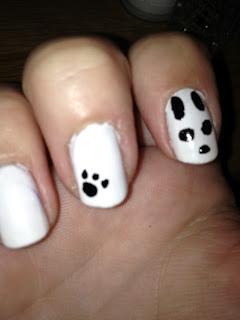 2. then make 3 small dots around the bigger circle to make the shape of a paw print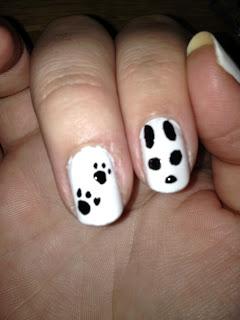 3., then you can add another one if you wish 
and thats it!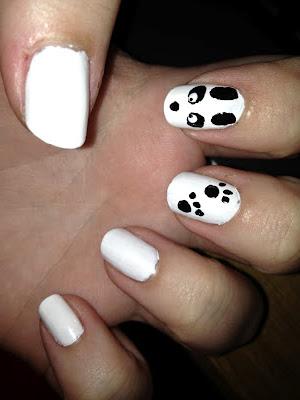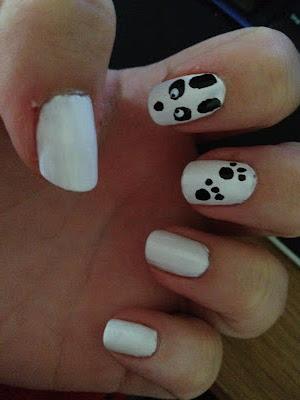 how cute is that little panda, i did one on each hand with the paws always going towards the panda, they should have been going away from it, like the panda's walking away, but you know, last minute thinking and all.
well hope you enjoy and it does actually look like a panda?  see you all soon xxx