Hey everyone,
I'm sooo sorry I forgot this weeks, well I thought it was Wednesday and it turns out it is Thursday but I knew that tomorrow was Friday so I really don't know what I was thinking, but anyway,
My nails this week are very simple, I'm in to nail art at the moment, but as I don't own any nail art pens (I should really get some) I have to improvise
I'm going to call them retro nails, they remind me of like the 80's :)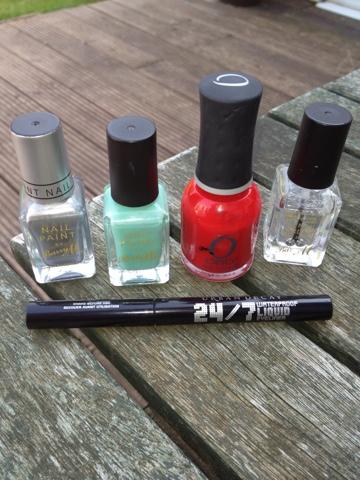 So step one:
Paint your nails with a nail effect foil colour, any colour or make, I choose Barry m in silver.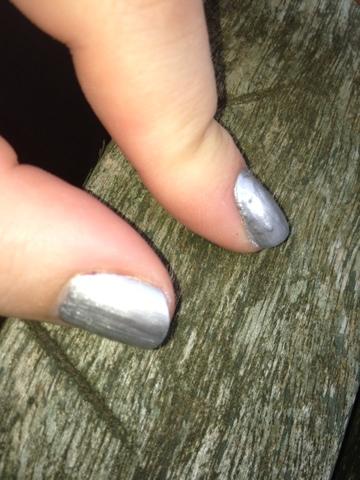 Step two:
Let that dry completely and then with your choosen colour paint a triangle on your middle finger and ring finger, at the end of your nail, I did the thickest end to the right going down to the left, I used Barry m'a mint green and orly haute red, but you can use any
( I'm really into those two colours at the moment, maybe because I'm at my mom n dads house ATM and these are the only colours I have)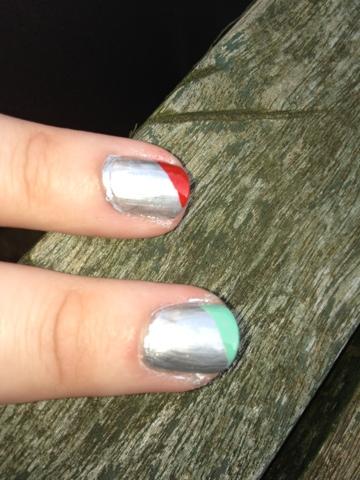 Step three:
Once that's dried take a black eyeliner in liquid, I used urban decay 24/7 eyeliner, and make a line where the green and red meet the silver, you can layer the colour if it's too watery to begin with and it drys very quickly.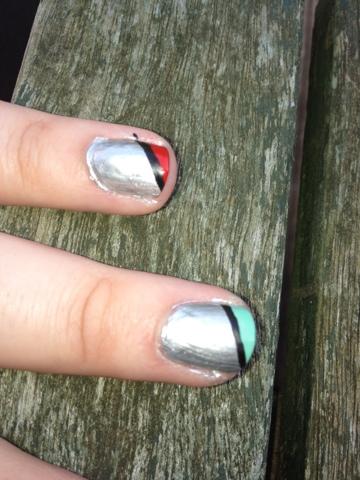 Step four:
When everything's dry apply a top coat, I used Barry m's 3 in one clear polish, and get rid of the polish around your nails on your skin.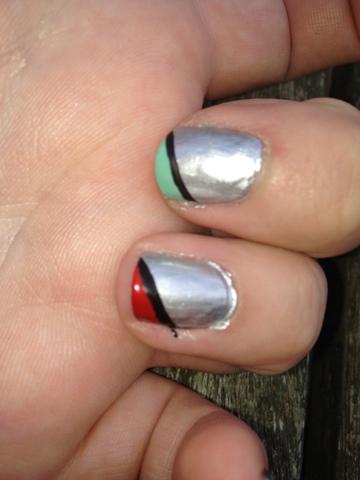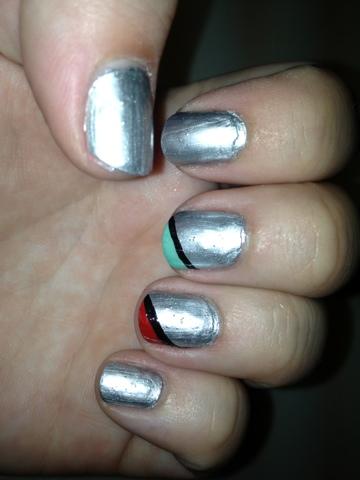 And that's it,
hope you enjoy
See you soon xxx