Make your nails your new accessory!!!!
I just love spending the day at the salon, whether its getting my hair done or a beauty treatment. It's a place where I can relax and be calm whilst becoming beautiful. Recently I've had acrylic nails done "Ri Ri"style. For the past few weeks I have Changed the color to fit an occasion or to just mix and match new polishes. Falsies are so much better then your own nails, as it's all done for you. Sometimes I just don't have the patients to do them, my nails break and never look as good as falsies, You can pick your own shape, your own design and any color you want, no hassle for weeks.
Any salon near you will do acrylic nails, whatever shape and style you want.Prices vary depending on the salon you go to. It's good to take a picture of what you would like so they have an idea of the style or design. Every two weeks Infills are needed and a new color if you wish. Your nails will grow under and will grow to the length of the falsies in time. When this happens you can either keep your natural nails and just get nail wraps or file the nails down and start with acrylics again.
"Ri Ri" Style...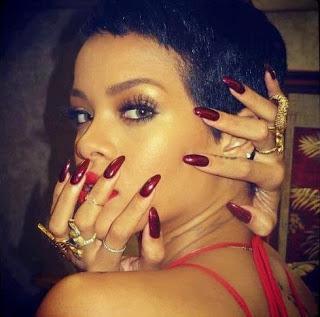 Other pics of the style I wanted....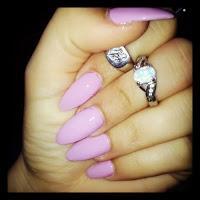 My own pics....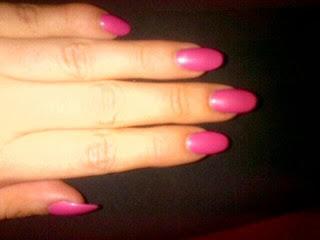 Nails to match my outfit for the carnival - @NailNationLTD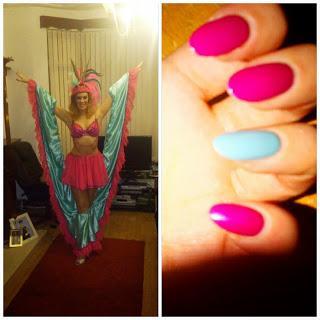 Topshop and Barry M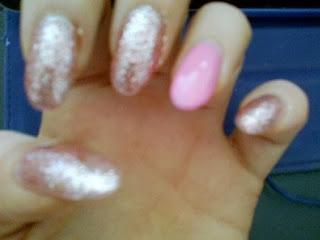 Have fun with your nails and tweet me some pictures, I would love to see. Xx@Victoria_Cheryl