First off, TGIF ladies and gents. TGIF.
I just woke up from a glorious nap, so I'm not really sure how coherent I am at the moment. Anywhoo, earlier today I attempted a gradient effect on my nails, but a) I was rushing and b) I didn't really know what I was doing so it turned out like this: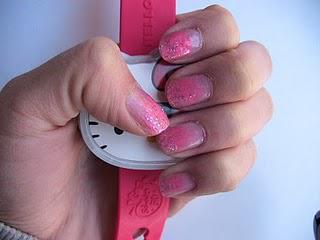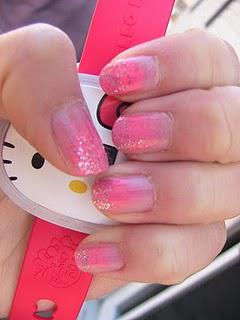 Yeahh..not so good. And ick my cuticles look like they just went through World War III. Does it make up for it if I post a picture of my adorable Hello Kitty Watch though?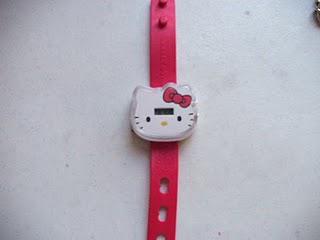 Proud to say I got that in a Mcdonalds Happy Meal. Not too shabby, eh? ;)Anyway, I'm going to be repainting my nails tomorrow, so look out for an upcoming Nail of the Week. More posts coming soon as well :)
Got anything interesting happening this weekend? I think I'm gonna head out with some girlfriends and grab some froyo. It was BEAUTIFUL out today. :)
Bright pink nail polish and Hello Kitty Watches,Belle