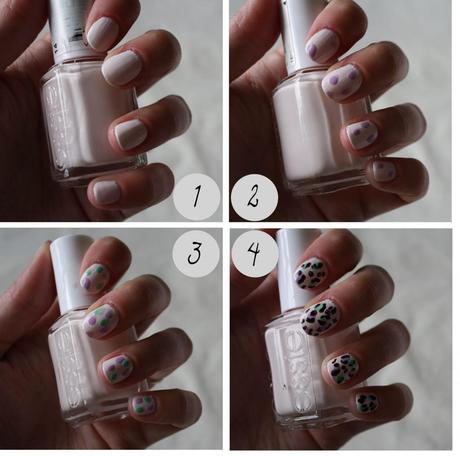 This week we have another super easy nail tutorial for you! Multicoloured leopard. Instead of going for the classic leopard colours, why not try experimenting using different color combinations. For this nail tutorial you will need ;
A light base nail varnish
Two coloured nail varnishes of your choice
A black nail varnish
A kirby grip.
1. Paint your nails with a light base color.
2. Take the first of your coloured nail varnishes and using the brush add small 'blobs' of color on your nail randomly
3. Repeat this step 3 using a second color.
4. Take the end of the kirby grip andwith your black nail varnish create the borders around the coloured blobs to make the leopard print. This doesnt have to be straight or even, It adds to the effect! Finish off with a topcoat and youre done!
If you have a go at this nail tutorial, dont forget to to tweet us at @RepublicFashion or post it on our Facebook page! We would love to see your nails!
Leanne