If you have an iPad, then a case with a keyboard would be a great addition to it. The ZAGGkeys ProFolio+ Keyboard Case is elegant, light and provides optimal protection for your device.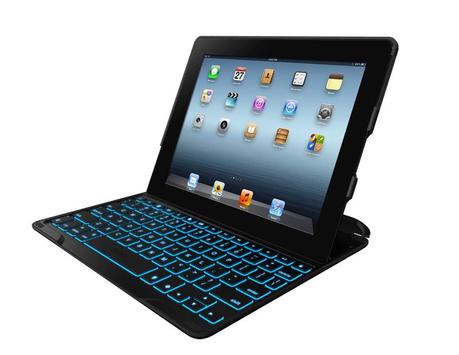 Change the color and the brightness of the keyboard to your liking.
The ProFolio+ case shields your iPad from scratches, bumps and dust on a daily basis. It's made of a leatherlike plastic that covers both the front and the back of your iPad. The magnetic closure on the case not only keeps your iPad secure, but activates the sleep/wake option of your iPad and saves its battery life – whenever you open it, your iPad will "wake up", and when you close it, the iPad will "go to sleep". The ProFolio+ case also comes with a built-in stand that always holds your iPad at a perfect angle for viewing media or reading.
Another feature that definitely stands out on this case is the keyboard itself. It's ultra-slim (only 21 mm), supports Bluetooth (3.0) and has customizable backlit keys. The keys have seven color options and you can adjust their brightness and power management, which makes typing in low light a lot easier. The keyboard also comes with special keys that control specific functions, such as volume, copy/paste actions, play/pause, screen lock, search, home and more.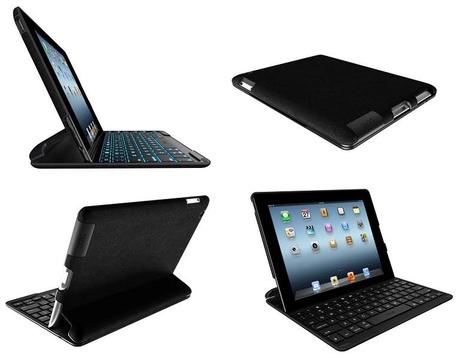 Ensure both protection and easier typing for your iPad with the ProFolio+ case.
The keyboard's open layout reduces fatigue during long typing sessions and the generous spacing between the keys lets you type as fast as you want. The ProFolio+ is compatible with iPad 2, 3 and 4.
You can purchase the ZAGGkeys ProFolio+ Keyboard Case at MyTrendyPhone at the price of £104.60.
Note: Using the backlight feature will have an impact on your iPad's battery life and you may have to charge it more often.