Hey loveys!!
I welcome today, Monday, with open arms and a free hug. YES folks, it's #MyHappyMonday already!!
Whether you're working, or not working, or spending Easter Monday with friends/family or alone in bed, we still need to celebrate the small things that we can on the day of the week people dread most. I'm going to take a second and reflect on this past weekend because it was kind of whirl-windy but it was a great weekend none the less!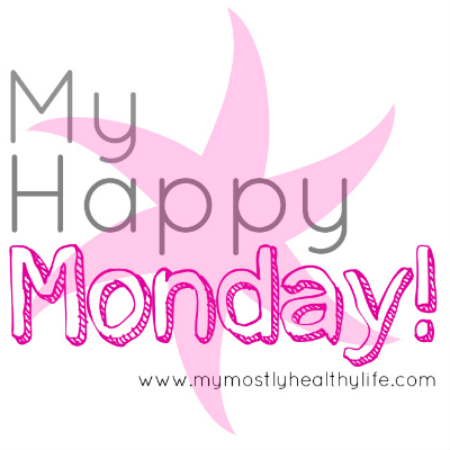 My weekend started on Friday because of Easter weekend. C and I drove my two little cousins to Wingham to spend the day with the fam jam! We had planned on staying overnight but my sister came down with the flu and I had (and still have) a stupid cold that I just can't kick. We came home and had a glass of wine and called it a night. It was awesome not being out super late like I normally am on weekends.
Saturday was a fun day. I got up, blogged, went to the gym, did groceries and hung out!! I absolutely love having days like that. The grocery shop we did was epic. SO MUCH healthy food. I'm looooving how well we are eating lately. With me not doing dairy it's been a real help to have some awesome snacks in the house. C and I went to the gym together on Saturday and discovered that we aren't good workout partners lol. He likes to do different types of exercise than I do and I get bored and he gets pressured and it's just not a good match hahaha. Oh boy. Oh well, such is life!
On Sunday we got up and went down to the condo gym and worked out together, but on our own. I had to meet a friend at noon so we had to get the workout in early. It was a good workout for me, included:
Squats
Dips
Chest Press
Lat Pulldown
Shoulder Press
Bicep Curl
Tricep Pressdown
Hip Raises
Push Presses
Dumbbell Bicep Curl
Deadlifts
That was not the order I did them in, but mostly what came to mind as I was trying to remember. Lol. On Sunday I met up with my friend Sheila and had a Cesar with her at a nice little restaurant called Hunter's Landing. We live really close to each other and the resto is right in between us, so it's perfect! She's so cute and I love meeting up with her when I can. She's actually a very new friend of mine so I'm hoping to get to know her better and stay friends!! :)
After that, I came home and got REALLY tired for some reason. Like, I laid in bed and watched Lindsay on the OWN Network all afternoon. I napped on and off and had a bad headache. I'm not sure if it's the cold.. but it sucked! I mean, watching Lindsay Lohan on TV is always a guilty pleasure, but I just had NO energy. I woke up this morning with the same headache, but I think it was partially due to dehydration. I didn't drink a lot of water yesterday because I was in bed, and I noticed that when I peed this morning (Sorry...) it was super gold and it freaked me out. I hate when my pee is yellow. Anyone with me???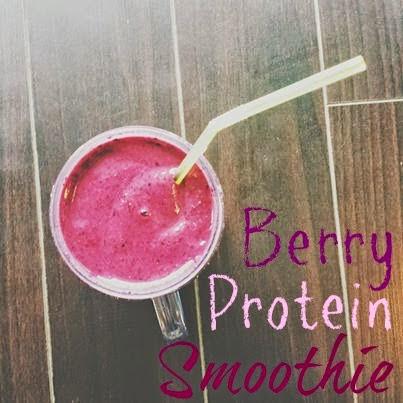 Today it's 20 degrees here in Toronto!!! I'm heading out soon to meet up with another gal to have a cocktail on one of the most popular patios downtown called Earl's! I'm excited to hang out with Amy because she's another new friend and I get excited to meet new people and get to know new people! :) I started my day off with one of my favorite berry smoothies and a banana (OMG I love fruit...) and so I'm super happy for the rest of the day!!
What is everybody doing for their #MyHappyMonday? This week I'm not going to post any questions, because I want you to discover the things on Monday's that make you happy and then tell me about it!
Don't forget, #MyHappyMonday isn't just a blog linkup! You can tweet using the hashtag and post photos of happy things on Instagram using the hashtag as well! You can tag me in any of the above using my handle @sarahohm and I will share them as well! I can't wait to see all the happiness today has to bring! :)