So what do I enjoy more than beauty products? Traveling to a spa/hotel and maybe a trip to the outlet on the side :)  That's exactly what I did this weekend.  In the midst of all my work stress, I hoped in a car with a newly acquainted girlfriend of mine and we headed to Oxford.  Both foreigners and both completely unaware how to get there, we embarked on a fun adventure.  The only thing I need to say is, WTF is up with all these round-abouts LOL
So Bicester Village was smaller than I anticipated, but we had a delicious bagette sandwich there and the weather was lovely.  I resisted tons of purchases and was let down by the Alexander Mcqueen shop with their limited items.  I was however very impressed with Burberry and London Temperley. 
We stayed at the Randolph Macdonald hotel right in the heart of Oxford.  I won't go into a review of the hotel as I personally won't be going there again, but let's just say that I only managed to sleep 3.5 hours.  If you love classic, traditional British decor, this hotel is for you.  Not my cup of tea, but I will say that the Two Rosette starred restaurant was quite good (and so were their vodka cocktails haha).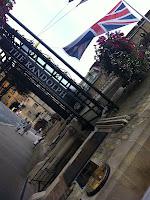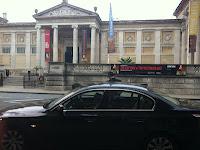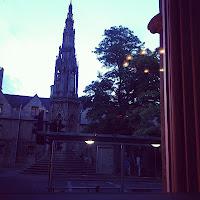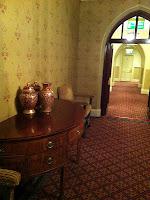 Best part of the hotel was the gorgeous cascading stairs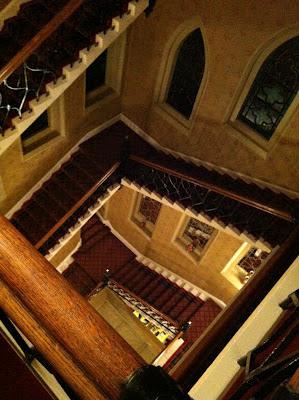 Restaurant decor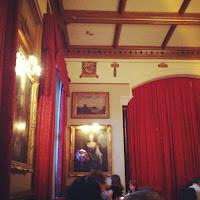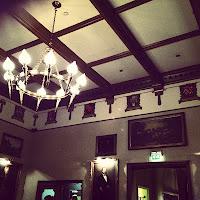 My beautiful food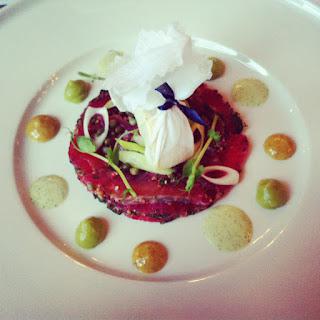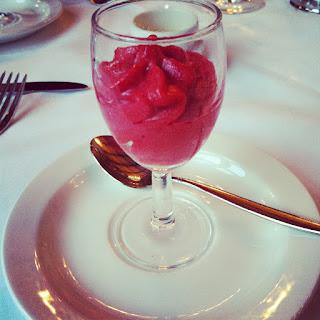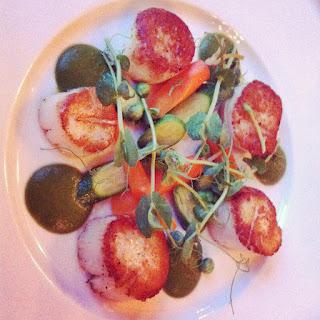 This is a beauty blog, so let me get onto what beauty purchase I made.  I didn't take a plunge on this Bobbi Brown palette during the holiday season as I felt the price was steep, but at £22 from the cosmetic company I took the plunge this weekend.  I think that I can safely admit now that I have a "thing" for face highlighters.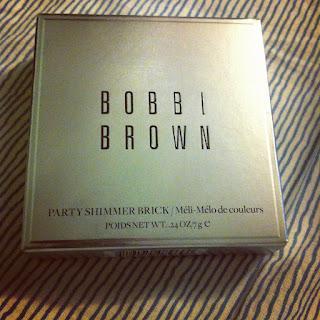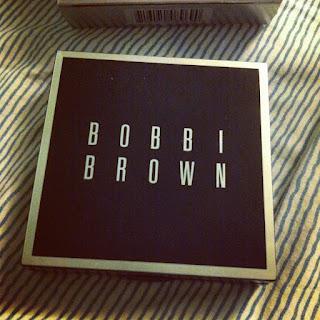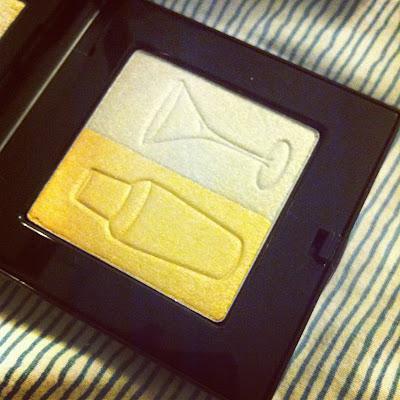 This is the Bobbi Brown Party Shimmer Brick.  Each side contains an equally gorgeous and shimmery effect. One is gold and the other is silver, or you can blend the two together to make a lovely platinum shade.  I promises swatches of this soon as I will most likely start wearing this during this upcoming week.
Sorry I don't have much else to show you as I seemed to have misplaced the MAC mineralize face highlighter in porcelain pink.
Watch this space for more hauls, reviews and gift reveals! Hope everyone is happy and doing well xx