I absolutely adore blazers, they're so chic and can be worn up or down. They come in versatile colors, styles, designs and fits. Blazers are also perfect for every season. Whenever I'm shopping the first thing I look for is a blazer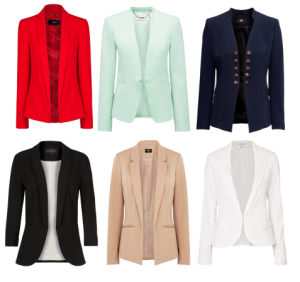 Whats great about this season is that blazers with embellishments are trending, which means heaven for me! Places like Forever 21 and H&M have cute blazers for affordable prices!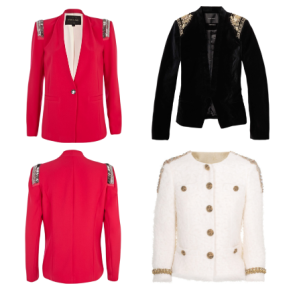 What I really love about the embellished shoulder is it gives the blazer an entire new look and adds a touch of sparkle to every outfit! If theres any blazer you need in your wardrobe its a neutral color, something like gray or black or navy blue are perfect options. It can be easily paired with a pair of jeans, a maxi skirt or a sweet dress or trousers!