When I started this blog I never really imagined that one day I might want to start writing about other things than food, but over the years the blog has definitely changed and I love writing about all the adventures of my husband and I, and recently these adventures have expanded to also include our baby foodie Imogen. When I was pregnant I had advice coming out my ears from people about what to buy; toys, gadgets, sleep aids etc but in the past 10 weeks since she was born we have realised that half the things we bought we probably do not need! Saying that there are somethings that have really been a godsend, so these are my top things to buy for a new mum!
These are miniature versions of a baby sleeping bags that are all the rage now for your baby in their cot instead of blankets. They are great for new borns as keep them swaddled and cosy but allow for their legs to fall into the ergonomic frog leg position and also have the option of arms in or arms out. Imogen loved them and we are convinced they helped her sleep. And as you'll notice as we progress through this list, most items are somehow sleep related…. sleep is important!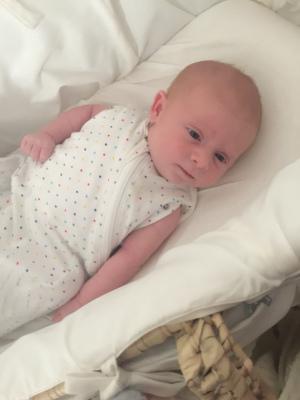 This is a breathable sleeppod – we bought it with the intention of using it for overnight sleeping, but it doesn't fit in the Moses basket, so currently we have it downstairs for daytime naps…. when does nap….she rarely naps!!! I love the farmyard print but it also comes in other designs.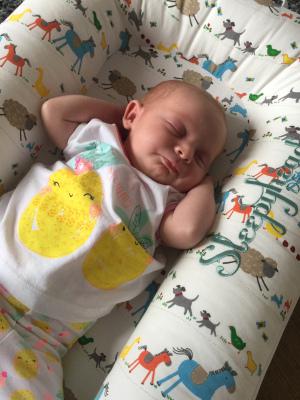 This one may seem like a no brainier, of course you're going to get a few sleepsuits! My advice- get yourself quite a lot, trying to put your baby in tiny dresses  when they are so mini is hard! And make sure you get ones with poppers down the middle- don't be fooled by the pretty patterns of ones that only have an opening  at the bottom … you won't thank yourself when you're tying to get it off in the dark at 3am coz the baby just wee'd all over it….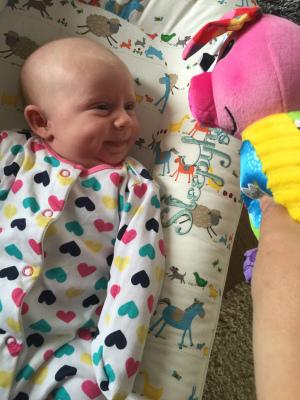 This is a little room thermometer from the Gro Company that tells the temperature in your room/the nursery. It changes color when it's too hot or too cold so you can accurately add or remove layers on your baby according to the reading. Everyone that's owned one of these during the summer will know that bright red color when the room is too hot and won't cool down, or the 'gro egg of doom' as we call it in our house!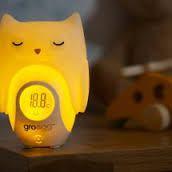 Image from Gro Company website
I never thought I'd get a video monitor, but when the new mom 'are you sure she's breathing' has set in this has become invaluable. Now she is a little older it also allows us to come downstairs for an hour or two once we have put her down in the evening and still keep an eagle eye on all her sleep wriggling.
A clever little contraption that attaches to the babies nappy while they sleep. It detects the up and down movement of babies tummy (and thus breathing) and alarms if nothing is detected for 20 seconds. See above point about new mom paranoia. Although no device or contraption is foolproof, it definitely allows me to sleep a bit more soundly. For me it seemed more reliable than the movement sensor mats you can get.
We weren't sure whether to get a traditional Moses basket but I'm so glad we did. It takes up less space than a small cot or crib in our room, and the stands you can buy allow for great rocking potential that you don't get with a cot.
We now have a few Lamaze toys and think they are fantastic. Imogen is much more taken with these because of their bright colours and contrasts and different textures. Her favorite currently is Purring Percival, closely followed by Jacques the Peacock!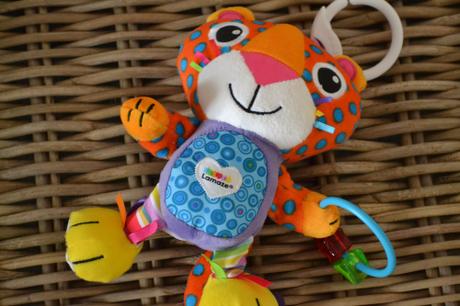 Another great little gadget from the Gro Company. It's a small portable oval shaped machine with a soft cover that emits white noise, which supposedly can calm a baby and help them settle and sleep. This one fits perfectly in a changing bag so is great for taking out and about.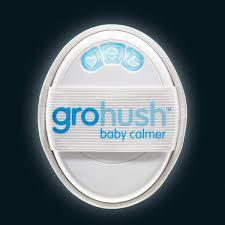 Image from Gro Company website
A bouncer chair or rocker
We keep our rocker in the kitchen, it's great for trying to keep Imogen occupied for five minutes while I run around frantically trying to wash her bottles, empty the dishwasher and put the washing on! Ours has a vibration setting which when she was very very little seemed to really sooth her as well.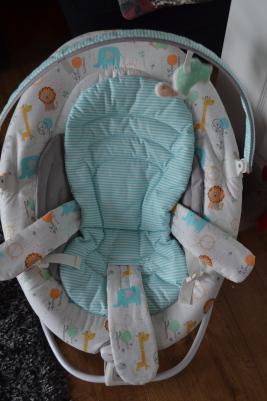 What are your new mommy must haves? Let me know in the comments or over on twitter!