Hey loveys,
Happy Wednesday ALREADY! And guess what? It's actually my Thursday because on actual Friday I'm attending canfitpro, North America's largest fitness conference and trade show! Yaaaaaye! It's one of my favorite weekends of the whole year, so needless to say I've been stoked about it for a while now.
I wanted to write more of an "article" today as opposed to the random ramblings that usually happen on this blog.... and because I ate so much food on the weekend, I thought doing my Top 3 "Healthy" Fast Foods  was appropriate. And I'm going to count down backwards... because I like saving the best for last :).
#3 - Starbucks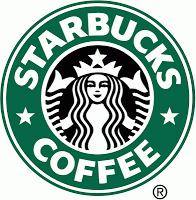 I know this doesn't sound like your typical "fast food" type meal, but I thoroughly enjoy getting food from Starbies. They have delicious little boxes (protein which includes peanut butter and a pita slice as well as a hard boiled egg, and fruit & cheese, my favourite, which includes 3 different types of cheese, an apple and almonds and dried cranberries). They also have delicious sandwiches and wraps and yogurt parfaits now too which is super easy to grab on the go, especially when you're stopping for a coffee anyways! Here are some cool choices:
*Protein Bistro Box - 360 calories, 18g of fat (healthy fats from PB), 37g of carbs, 5g of fibre, 15g of protein
*Fruit & Cheese Bistro Box - 470 calories (hello cheese), 28g of fat (hello again cheese), 42g of carbs, 7g of fibre, 17g of protein. Have I ever told you how much I enjoy cheese?
*Strawberry & Blueberry Yogurt Parfait - 270 calories, 4g of fat, 49g of carbs, 3g of fiber and 9g of protein.
Not bad Starbies, there are definitely TONS of worse options! :)
#2 - Wendy's Salads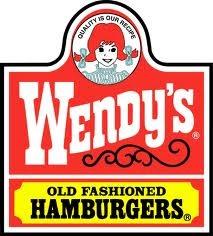 I always see a lot of commercials about how great the salads are at Wendy's. I'll admit that they are fairly tasty, and they're probably one of Wendy's better options... although still not as good as getting maybe a salad from the grocery store? But the grocery store isn't counting in this list of fast food places. :) The cool thing about Wendy's is you can order their salad's in half sizes. I'm going to give you the nutritional information of the half-sized ones. Portions people!!
*Baha Chilli Salad Half-Size - 450 calories, 30g of fat (beans, chilli), 31g of carbs, 7g of fibre, 16g of protein
*Berry Almond Chicken Salad Half-Size - 280 calories, 12g of fat, 24g of carbs, 5g of fibre, 21g of protein (a very good choice!)
*Apple Pecan Chicken Salad Half-Size - 340 calories, 18g of fat, 28g of carbs, 4g of fibre, 19g of protein.
When in a crunch, any of these options would be a good one!
#1 - Subway




Ok so I'm probably a bit biased when it comes to Subway because I worked in one for about 3 years as a teenager and never once did I grow sick of the food, but it's ABSOLUTELY my favorite fast food. Subway is great because they're always coming out with new options as well as new healthy options as well... and they're great for corporate catering since they have huge party subs as well as sub platters! And you don't need to have a sub either, you could always opt for a salad too!
When I'm at Subway I usually order a footlong, but I don't eat it all at once... I usually have it over the course of 2 meals. So I'm going to give you my top 3 favorite subs and their 6" nutritional information (double it if you're interested in a footlong!)
*Chicken Teriyaki - 370 calories, 4.5g of fat, 59g of carbs, 5g of fibre, 26g of protein
*Roasted Chicken Breast - 320 calories, 5g of fat, 47g of carbs, 5g of fibre, 23g of protein
*Subway Melt (the not so healthy favorite of mine!) - 370 calories, 11g of fat, 45g of carbs, 5g of fibre, 23g of protein
YUMMM NOW I WANT A SUB!!!
Also, I wanted to inform you that I've been doing so well in my week of workouts so farrr!! I woke up at 5:45am and went for a 5km run! It wasn't my fastest 5km ever, I finished in about 31 minutes but the weather was great, it wasn't too hot and I warmed up after I started running a bit... I actually got to watch the sun rise while I was on my run as well, so that was really cool!! I plan on getting up early tomorrow too which means I should be going to sleep right about now. All day Monday I was pooped... and today I was pooped only because I slept bad last night.. so here's hoping tonight I sleep!
I did a second workout yesterday too! Upper body and I definitely felt it this morning. I ended up doing upper body again today with one of my trainer friends instead of the cardio I had planned, but it was fun. We did bench presses, incline bench presses, push presses and shoulder presses. I had already done some cardio which ate up some of my lunch time so I didn't get in much more than that, but I feel like I'm going to feel it tomorrow regardless.
Ok! I'm off to make shrimp taco's for dinner tonight. Super excited about them. I bought romaine hearts to use as the wrap to stay on track with my healthy week so far! I've never made shrimp tacos, so here's hoping it turns out well lol.
Q: What's your favorite healthy fast food option when you're on the go?
Q: Are you sticking with your workout plans for this week?