SOAP AND GLORY BODY SCRUB!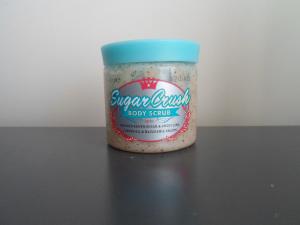 Hi All,
Recently I have become a little exfoliating crazy! I use my exfoliating gloves in the shower daily and I have been Sugar Crushing twice to three times a week!
I know that I don't need to do it this much! But I am ADDICTED to the feeling of soft and smooth skin! When I apply body oils and creams after my skin feels INCREDIBLE! I have definitely been over PAMPERING myself, (If there is such a thing).
The BODY SCRUB I have been using at the moment is THE SUGAR CRUSH from SOAP AND GLORY! (Don't you just love the name). Its costs £8.00 for the 300ml (Mines the 450ml) and has 4.4 out of 5 rating from 33 reviews online.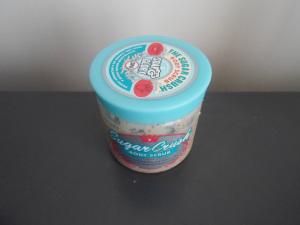 This exfoliator is made up of brown sugar, sweet lime, almond oil and macadamia grains! (No wonder it smells so yummy) When I apply it I feel like I am rubbing some sort of candy, lemonade concoction on myself! Its very refreshing, summery and leaves your skin feeling energised!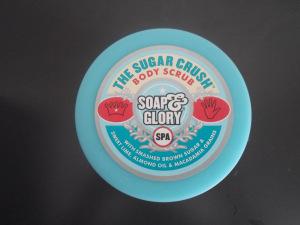 What I LOVE about these sort of scrubs  (Salt or sugar) is the feel on the skin, they dissolve in to your skin as your rub it in, and leaves behind a silky smooth feeling!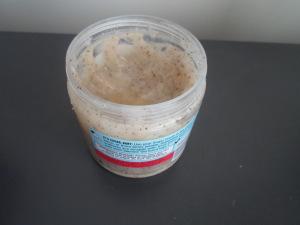 It says on the package to use four times a week if you have ever been called 'Old Lizard Legs' so its safe to say I wont be getting called that!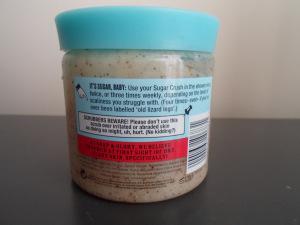 I would recommend this SUGAR CRUSH not only for the results but for the smell! (So sweet).
What body scrub are you using?
How does it make your skin feel?
Lots of love,
KB xx