I have always wanted a whiter and brighter smile for as long as I can remember so when Pure Smile asked me to come in and try out their 60 minute teeth whitening treatment I couldn't help but jump at the chance and say yes.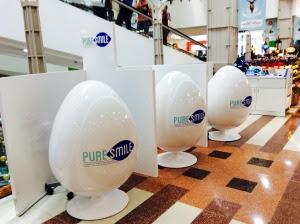 Image via puresmile.com.au
The only thing that has put me off visiting Pure Smile in the past is its set up. I was worried that the pods that are set up as a free standing pop-up stylesque setting were really public and open for passers-by to see everything that was going on. Now that I have had a treatment I can now confirm that for me it was a completely enjoyable experience. 
I was greeted by the very friendly Pauline and escorted to my pod where I was given a full consultation on
the treatment and what to expect. I was even shown what color my teeth were using their teeth color model to show me.
To start the treatment I had to brush my teeth with a special sponge and formula to activate the following whitening treatments. Next I was presented with a tray 
(this looks like a mouth guard)
 full of whitening formula to pop into my mouth. I proceeded to sit back, pop my feet up on the footrest, relax and shut my eyes in my pod. I must admit that the thought of sitting still for 60 minutes made me somewhat uncomfortable (I struggle to sit still in one place for too long) but I really enjoyed the experience. 
The treatment stops every 15 minutes to allow you to rinse your mouth out and have a new tray of fresh formula put on your teeth. This is something that made the count down from 60 minutes a little more doable for me as I know that with each new tray put in, another quarter of my treatment was completed.
Below you will find a really sexy picture of me all geared up. Hello boys!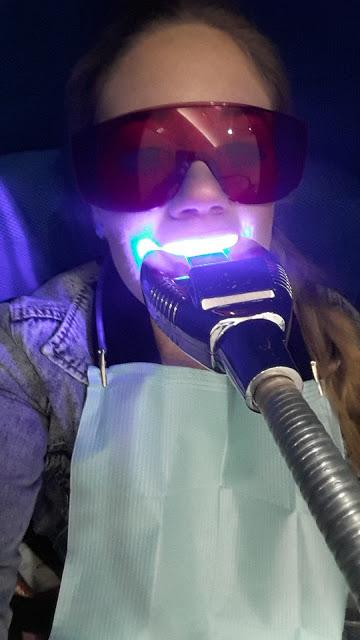 All geared up in the sexy treatment equipment.
While the results weren't as noticeable as I would have liked, although I did achieve roughly 3 shades lighter teeth in the hour (check out my result in the picture below). However, I do appreciate that the treatment was peroxide free.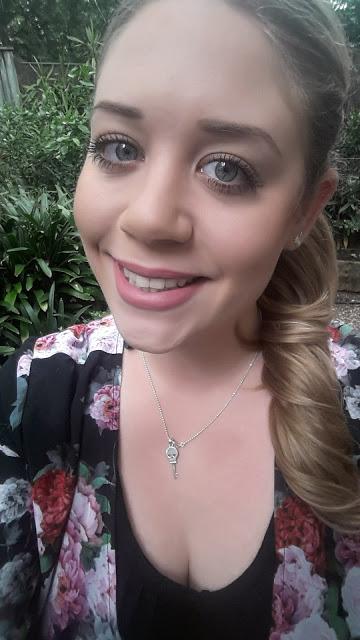 My end result.
If you are looking for a natural looking whiter look it is quiet possible that Pure Smile is for you. It's just really important to keep in mind that the results you achieve depend on your lifestyle and genetics. When it comes down to it, yes I would visit Pure Smile again.
Have you ever had your teeth whitened?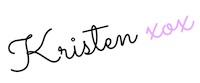 This treatment was kindly provided for my consideration. All opinions are my own.