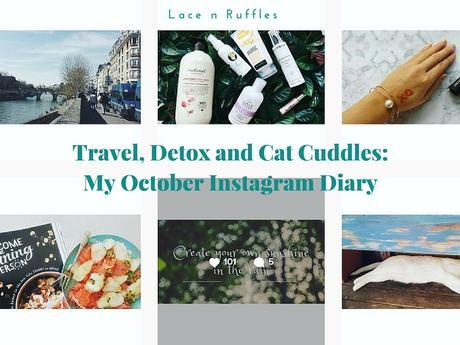 In between 3 weeks of travel, 10 days of pre-holiday detox and cat cuddles with 14 adorable feline friends, my October month has been nothing but hectic!
I have to admit that keeping up with posting on the blog has proved to be challenging at times when I'm on the road. But fear not, my lovelies, I haven't kept you out of sight and out of mind.
That's exactly why I adore Instagram. I promised you all that I'd post my daily updates on things that inspire me or put a smile on my face on my Insty feed, regardless of which corner of the world I'm in.
So here you have it, a sneak peek of how my October looks like through the lens of my shiny new Sony Xperia M5!
♥ Mermaid Beach, Gold Coast
Springtime here in Queensland means 'sun out legs out season'! There's nothing else more uplifting that having sands in between my toes and salt water on my hair. Before jet-setting off to 3 weeks of travel in Asia, I spent a peaceful weekend by the beach on the Gold Coast to soak up some golden sun ray. I'll all for finding the road (beach) less travelled - one of my absolute fave hangout place is the Mermaid Beach where you can spot a mermaid or two - jokes! But it's so pristine and tranquil that you could surely be forgiven for thinking this is where the mermaids play.
♥ Cat Cuddles Cafe, Brisbane
Hands up for those who can never get enough of cat cuddles and cupcakes? Rejoice my friends, for Brisbane has welcomed its first cat cafe that offers both with over 14 charismatic feline residents. Choices of cupcakes are far less than the number of cats you can cuddle with for selfies but, seriously, who cares? What makes this place an even happier place is that the cafe actually operates as a rescue for stray or homeless cats. The $10 per hour charge you pay goes toward caring for these previously unloved kitties until they're re-homed - and yes - you can take one home with you if you can't get enough of their purring after your session (only if you're genuinely committed of course). With free Wifi, I think I've found my purrfect blogging space.
♥ #StartYourDayRight, Home Sweet Home
If you've checked out my previous post you'd already know that I've got myself into this #StartYourDayRight challenge. I started this 10 days before my holiday as I knew I was going to stuff my face with egg tarts and pork buns (after all, life is all about maintaining a happy balance, right?). And my commitment to kick start my day off the right way is not entirely about diet or the extra kilos. I take it as a training for the mind as well as for my body. Because being a #girlboss is to take control of your life rather than letting sleep-in and donuts take over. I feel so much more at peace with myself to follow a healthy routine before I travel, and now that I'm back I'm committed to keep going with it.
♥ Brass Bar, Brisbane
The best way to beat post-travel blues? Plan a party! Gees - I can't quite believe it's only a bit over 50 days till we bring out those silly Christmas jumpers and merrily indulge in Christmas cocktails. So just the other day I was location scouting for Christmas parties near where I work in Fortitude Valley, and I came across this atmospheric Brass Bar within Pig 'N' Whistle Brunswick Street that's oozing with heritage charm. I'm loving its industrial-style interior, exposed brick walls contrasted with feminine touches of vintage vibes in its heritage listed building. I was told there's a great selection of beer on tap and the best pizzas - I'm totally SOLD.
♥ Calçada da Igreja de S. Lázaro, Macau
It was probably my 8th trip to Macau (located only one hour away from Hong Kong by high-speed ferry), but the real joy came from the fact that I keep discovering something new every visit. This time I was lucky enough to be guided by my local friend who's a curator of local art exhibitions. We stumbled across this beautifully restored UNESCO listed building at the historical St. Lazarus district. This particularly photogenic yellow building was once a home was the elderly which has now transformed into a creative art space.
♥ Taipa, Macau
I have a thing with fairy floss colured houses and these old villages in Taipa were where I found my happy places. The area houses plenty of them in various shapes and pastel hues that are uniquely Macau because of the Portuguese influence during its colonial time. This place is simply oh-so-Instagram-worthy from every single angle!
♥ PMQ, Hong Kong
Another historical building (former police quarters) that was turned into an urban art space, this creative hub in Hong Kong called PMQ is where I take my friends to buy local handmade souvenirs that are hard to find elsewhere. Don't be fooled by the architecture of this building which resembles stacks of shoeboxes - the creation by local artists who take up residence here is nothing but outside-the-box.
♥ Shopping Haul, Hong Kong
Nuff said, right? Because there's never too much lace in my closet and shoe-drobe.

♥ Sunset View, Hong Kong
There's just something so splendid about golden hour especially on a hazy day. That was the last evening I spent in Hong Kong and a beautiful #TravelStoke moment I took home.
So tell me Dear Reader, do you document your daily inspirations on Instagram? Are you Instagram-obsessed like I do? If you're on Insty, don't be shy and come say hi @julietsjuju! Let's follow and play.
Until next time. Stay adventurous.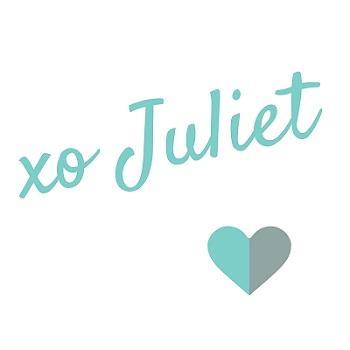 P.S. ⇒ Join our tribe! Make sure you sign up to our mailing list HERE to get regular dose of classy goodness delivered straight to your inbox and to be notified about our monthly giveaway.