Firstly, I need to thank my mother for good genes. Mother claims she never got a pimple in her life (I never saw one on her), and other than some pigmentation, her skin looks great. I have a gazillion freckles, the occasional pimple, but I do think my skin is in good shape. And I plan on keeping it that way.
Unlike my mother who hardly used to use skincare until I started passing her products, I've been strict with my skincare since I was 14. My skincare products evolve with my age and technology, but there's one thing that's constant – cleansing the skin thoroughly. That's my "secret" and must-do. Listen up, because just last weekend, a model who was gazing at my face up-close was trying to get me to spill on the details after she said she loves my skin!
Why is cleansing so important?
Everyday, our skin is exposed to dirt, environmental pollution, makeup and bacteria which can clog our pores and cause acne. Skin also sweats, sheds dead skin cells, gets excessively oily or dry. Therefore, we need to regularly cleanse our skin well. And for many, splashing their face with water or using regular soap isn't enough to clean.
When do we need to cleanse?
Well, both day and night actually! Obviously, after a long day out you would want to clean your face of it's makeup and dirt before jumping into bed, but it's equally important to cleanse when you arise too. During the night, the skin enters a cycle of rejuvenation, so you'll want to cleanse off the dead skin cells, excess sebum, and of course, any dirt from your pillowcase, in the morning,
How do I cleanse?
I typically like using a gel or foam cleanser twice daily, with an exfoliant two to three times weekly. I also use a clay mask on my t-zone if my skin is getting too oily, as it helps absorb excess oil plus deep cleanse. If I am wearing makeup, I am sure to remove it thoroughly with a makeup cleanser before washing my face.
What are the best products to use for that?
Step 1: Makeup cleanser
Mika for Shu Uemura Cleansing Oils (450ml) $115 – 160
You can choose from four different types of cleansing oils according to your skin type. It effectively removes makeup and even thick mineral sunblock.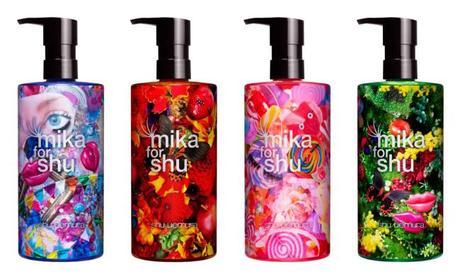 Step 2: Facial Cleanser
This bit is super important for me. If I'm using the wrong facial cleanser for my skin, I'm bound to break out. I've personally like gel or foam wash off cleansers instead of cream cleansers as they really help get the gunk off!
My current favs are from Peter Thomas Roth. I alternate between the detoxifying and  soothing Cucumber De-tox Foaming Cleanser ($59, coming your way this June), and the anti-aging, purifying Rose Stem Cell Bio-Repair Cleansing Gel ($71) which leaves my skin feeling squeaky clean.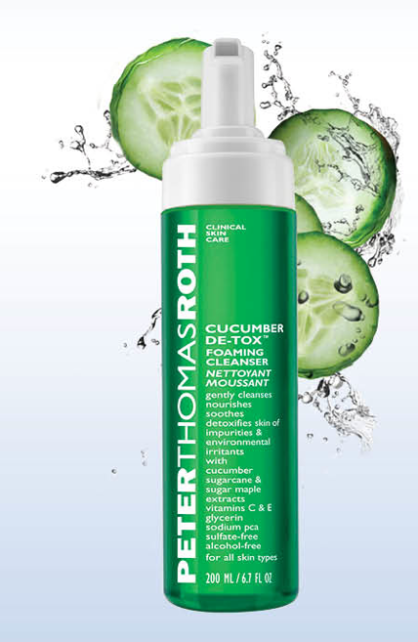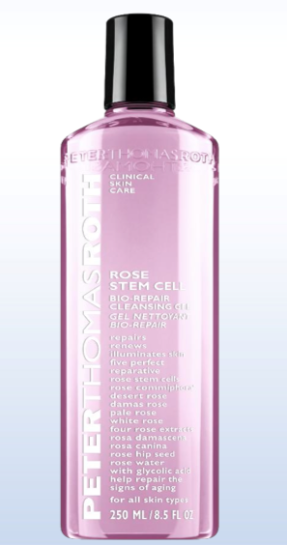 Step 3: Exfoliate
My previous style was to use traditional rinse-off facial exfoliants, but recently I've discovered the Boscia Konjac Cleansing Sponge ($25) which is truly amazeballs!!! I like the version with Bamboo Charcoal. It's a pillow-soft sponge that arrives completely hard, but once you douse it with water, it becomes this bouncy dome-shaped sponge which gently exfoliates even your delicate eye area. It's shape makes it easy to cleanse around the edges of your nose as well. It's because of this innovation that my skin truly improved over the last few weeks (I know, it's hard to make good, great, haha!). I can see a change in the brightness and clarity of my skin after using this.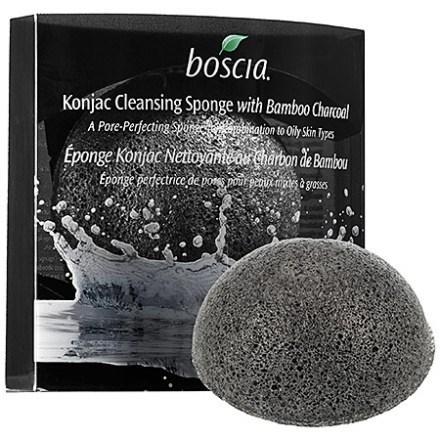 So there you have it, my very basic but effective cleansing regime. Please please please give it a shot if you've been a lazy girl (or boy) and haven't been taking off your face before bed or cleaning it when you awake! You'll see and feel such a big difference quickly!