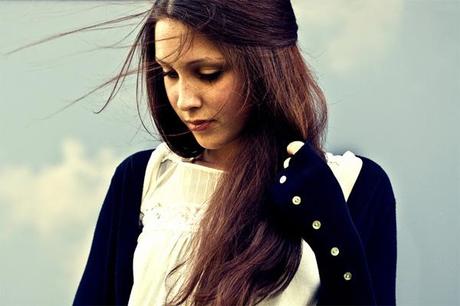 Then there was that sly bit of self that's nagged me my whole life with the yearning to be edgier and STRIKING rather than cute in a sense.  Tonight I was searching for shorter hair options because alas I have hairfall, and I think my hair problem has less to do with age and more to do with my past life as a post production artist.  I've just come out of a steady, not very alarming, but constant stream of hair loss that now flows into my freelance life. I probably have only slightly more than half of the hair density I used to have and the hair loss has nothing to do with recoloring.  Before cannonballing into the millions of available hairstyle images online I defined my search making sure my facial shape and huge forehead were factored in.  What surprised me was among the many photos that surfaced in results I actually found a "petite" model with similar body physique and an overall cheeky facial shape/structure almost identical to mine.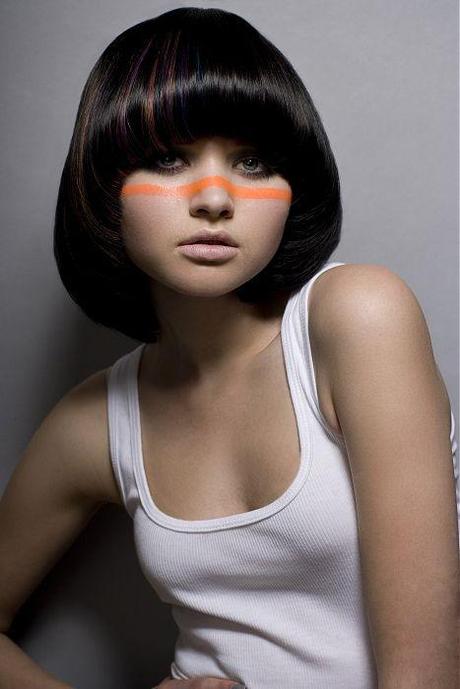 This model's hair taunts me no end and gives me one of those "I-wish-I-had-straight-thick-hair" moments.  However, I know for certain that because of our identical physique and facial shape this insanely high-maintenance hairstyle would most certainly suit me well but would also most certainly be a pain to achieve on a daily basis.  Once upon a time before puberty, my locks were this straight in grade school, life was so much easier that way.  It was quite easy to fix my hair, all I had to do was comb through and leave it down.  This is Sucker Punch's Emily Browning (who actually turned down the role of Bella Swan for Twilight).  Her hair here is styled straight but if I'm not mistaken it's naturally wavy just as mine is today.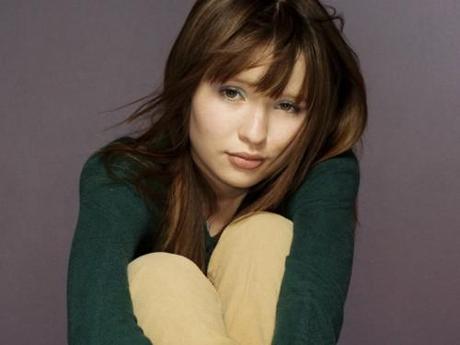 When I turned 13 my straight smooth locks became a thing of the past and suddenly out came these huge burdensome waves that hadn't yet fully formed into the lovely twists they turned into later on in my life, the new waves made my hair look lopsided at times.  It was really hard getting my new wavy hair to work with me back then.  During the 90s in Manila it was all about super straight,smooth, bouncy hair, with split-free ends that turned inward as inspired by Jennifer Aniston's Rachel in the hit TV Show, Friends.  So in high-school I hated my wavy hair, but warping back to now I have come to appreciate my natural beach waves.  Read more to get the full post and the revelation of a personal hair inclination.
Before the event in this next photo I didn't even brush my hair, but the day before I did use Human Nature's Avocado Gugo Hair Mask which I hadn't reached for in awhile, but I was so glad I did because it actually brought back so much shine and what surprised me was it was a hair mask that gave me wave volume after one day had passed.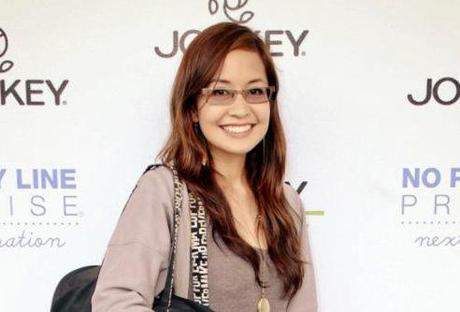 On a really hot, humid day, which is often…my hair can get as wavy as this as long as I'm properly hydrated and have used a deep treating conditioner in my routine.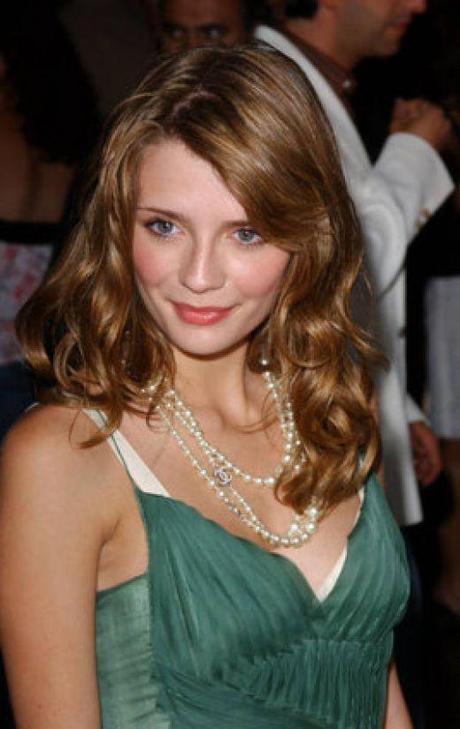 So where's all this hair psycho-babble leading?  Well, like I said at the beginning even though I like my hair now with the exception of its lack in volume I'm seriously contemplating a shorter haircut to enable my hair to repopulate the scalp, but unfortunately that second photo I like back there is way too high maintenance and I know myself, I'll just end up tying it up when I don't want to style it.  So, deep breath…here's an inclination that gives me the same emotional response when someone mentions bungee jumping to me.  Are you ready?  Don't cry, it's just an inclination..di pa realization.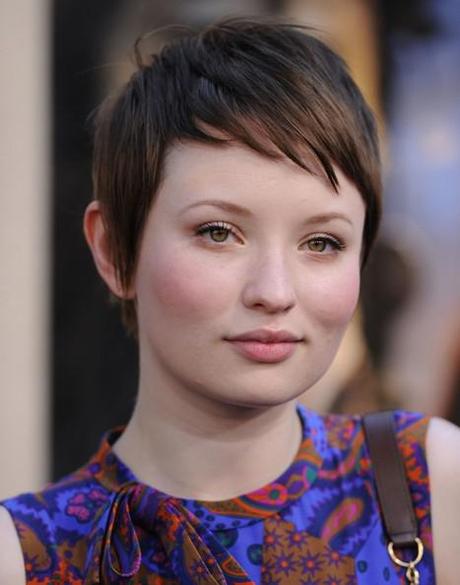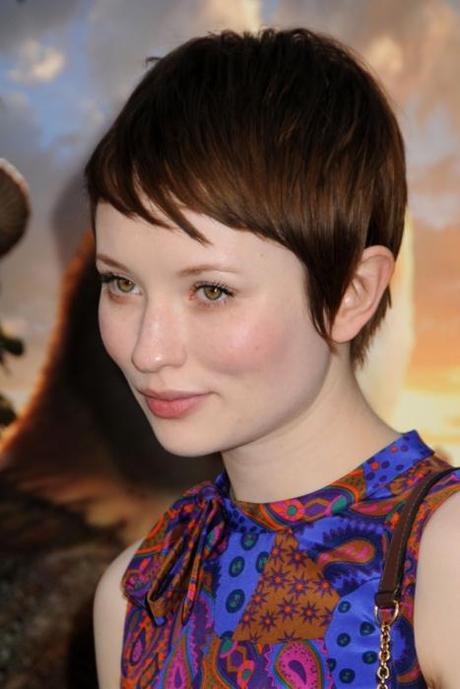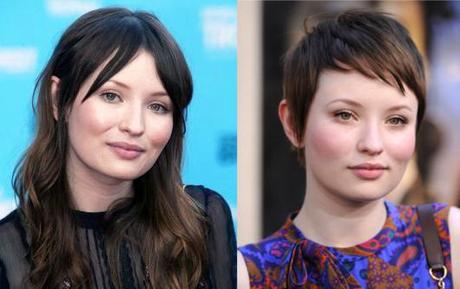 While I'm not sure which hairstyle came first for Emily this is quite close to what a before and after just might kind of be like for me if I go through with a crop cut.
You have to admit, this lovely crop atop Emily's roundish but still elven face makes it look like "adorable" and "elegant" had a first date.  The reason I'm considering it is because Emily and I have biggish foreheads, roundish faces, and a similar natural hair texture, waves that don't always turn into kinks, they can be smoothed out easily with styling product and a minimal amount of heat or one of those baby flat irons.  I'm also intent on being able to see more easily which parts of my scalp suffered the most hair loss and having a haircut like this while seemingly drastic will alleviate the burden on my scalp and make it easier for me to check if hair regrowth attempts are working at all.  It will also bring more focus to the facial area which I'll love to play on since it becomes center-stage for appearance and I like the idea of not having to fuss about hair just for awhile (for its own good in fact) for a chance to get thicker, healthier hair in the long-run.  I haven't committed to the idea of a crop this short, I'm still thinking about it.  I know that if I want to grow back my hair the in-between stages will be frustrating, but I'm beginning to feel it's more important to save my hair now while I can.  Any words of wisdom out there?  My mother thinks cutting it super short for once in my life in order to save its vitality and abundance isn't a bad thing, and I'm inclined to agree with her.