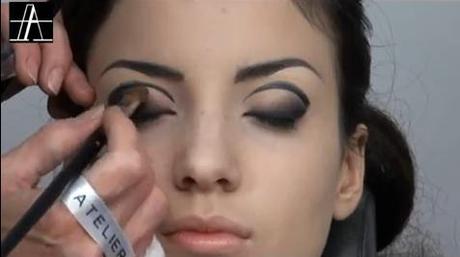 You Tube Pro Makeup Artist Wayne Goss praises Make-Up Atelier products in almost every favorites video he does and when I watched the videos on the Make-Up Atelier YouTube channel not expecting to find anything extremely mind blowing I was mistaken and totally caught off guard, I got stuck on video after video. Here's one that demonstrates artistic smoky eyes and below it is a look that's more avant garde.
ARTISTIC SMOKY EYES
PRINTEMPS
the Ecole de Maquillage
Here is Helene introducing the school and Make-Up Atelier range in this video.  They take about 50 students every year through an intensive and detailed 9-month makeup course in Paris.
Make-Up Atelier Paris on Facebook: http://www.facebook.com/pages/Make-Up-Atelier-Paris/159347984086925
Make-Up Atelier Paris, Formations professionnelles en Beauté & Mode, Maquillages Artistiques, Télé, Cinéma & Théâtre, Effets Spéciaux & Prothèses.
Adresse: 19 Rue de La Pierre Levée 75011 PARIS
Téléphone: 0033 1 40 21 03 15
FOR MORE INFORMATION: http://www.ateliermaquillage.com
Helene has in the past been a consultant to brands like Clarins, Sephora, Poudres LeClercs, and Yves Rocher.  What I love about her is how professional her presence is, there's no candy coating only pure talent backed by years of experience.  I also love Lisa Eldridge as a professional who's very good in doing flawless bases and more wearable looks, but for more cutting edge artistry I'm so in awe of Helene.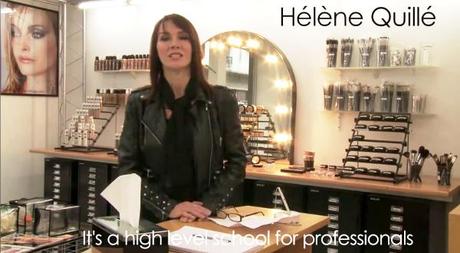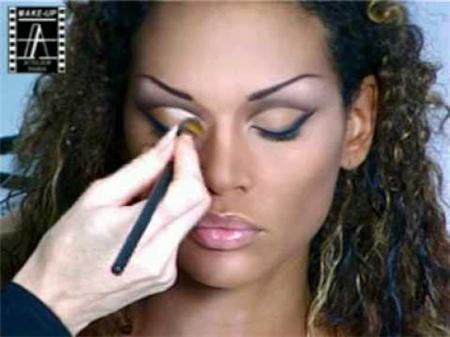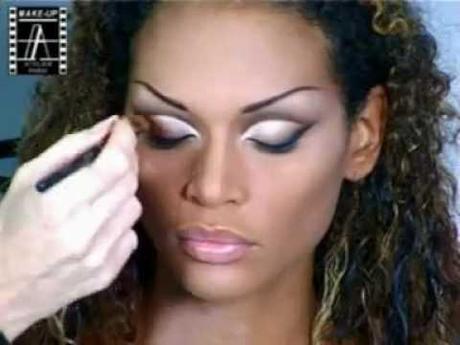 The videos of Make-Up Atelier's YouTube artistry channel might not have all the digital graphic bells and whistles but their videos are such gold nuggets to watch and download.  You really see the experienced hand technique in the application of products, color theory, and the articulate use of makeup brushes.  They also do special effects and movie makeup.  Does this movie makeup look familiar?  Makeup is done by Vincent, one of the teachers at the Ecole de Maquillage.  This is really how high the standard is at the school.