hey everyone,
so today i thought i would show you all my mac lipstick collection.
i have 8 mac lipsticks in totally, which probably isnt alot to some people, and probably is to others.
But i love them so much and i wanted to show you all the colours that i have picked up along the way, because i love finding out what colours people like to pick.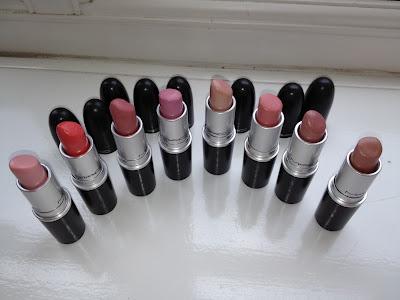 I have done it in a video format, and it is on you tube, i have a you tube channel which i will link below my video if you would like to check it out but, just click the play button if you would like to see swatches of all the lipsticks.

youtube channel: http://www.youtube.com/user/MissPenelopey?feature=guide xxx