Hey everyone!
It was around 11 am and time was not moving, everything seems to be still and boring. I was at work and was continuously looking at the clock for the time to pass by quickly as my eyes dropped. 
That was the time I told to myself,
"I need a vacation to energize myself".
A well spent 3 days trip where I could just pack my bags and leave without a second thought. What next? I called up my fiance and asked him to accompany me. 
I just wanted to breathe free and rejuvenate myself.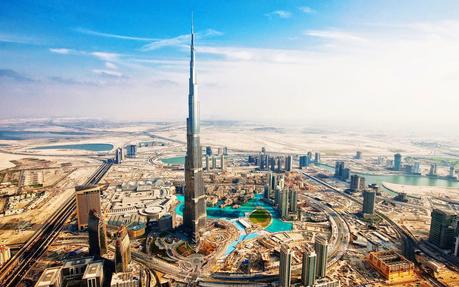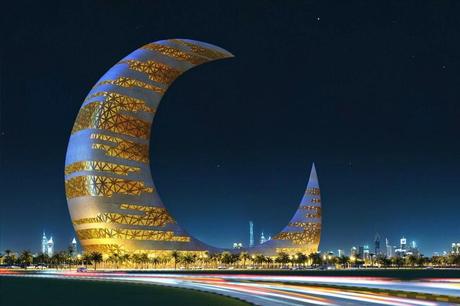 I had always dreamt of going to Dubai ~ a city of sand dunes and luxury. For me it was a dream come true as my fiance too agreed with me. My dad suggested me to check Skyscanner  to book flights, hotels and rental cars. We set a budget of Rs 1 lakh and went with his choice of things. Few clicks here and there and we were completely sorted. To our surprise, Skyscanner was the best travel wizard and we were completed with all the work full of ease and at the comfort of our home. We planned a trip for 3 days.
Booking our flight tickets was easy enough :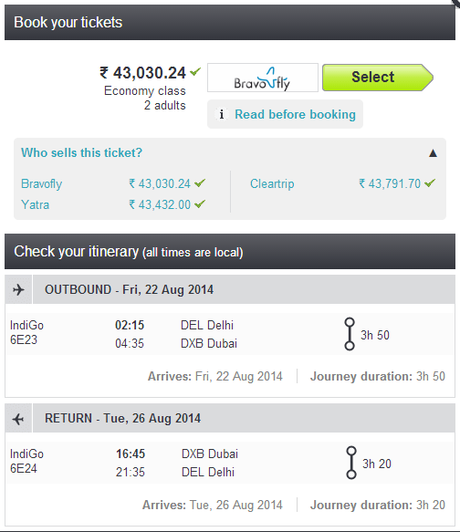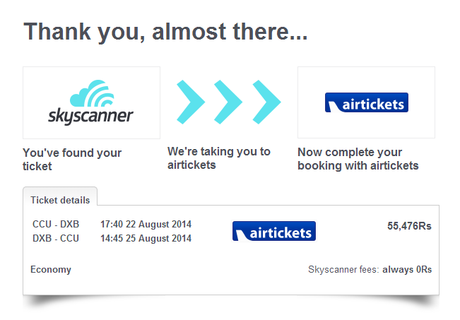 Booking rental car was easy enough :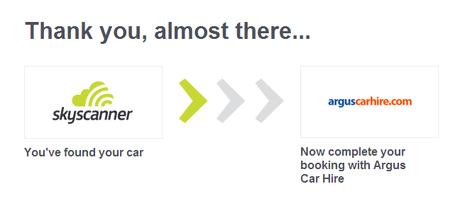 Hotel Booking :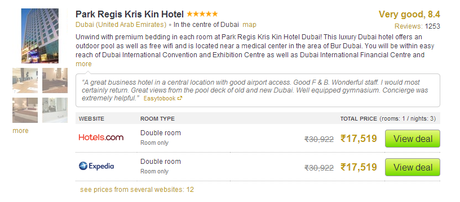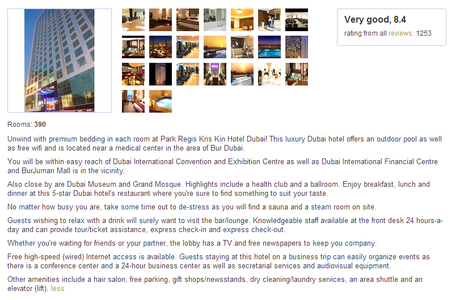 We boarded IndiGo flight from Delhi at 2:15 am and reached Dubai (UAE) at around 4:35 am. The journey was not at all tiring as we took a direct flight. Although it was 3-4K expensive from the regular 1 stop flight. The coming hours of the trip can be defined as the epitome of bliss. 
We went straight to our hotel ~ Park Regis Kris KIn Hotel, which is truly majestic and royal. On arriving, we were greeted with flowers by some of their polite staffs who helped us get to our room and even explained ur about their customs and traditions.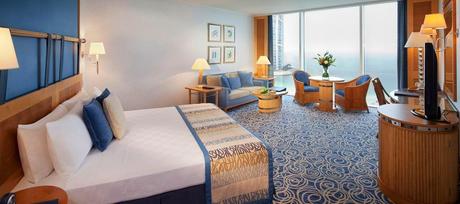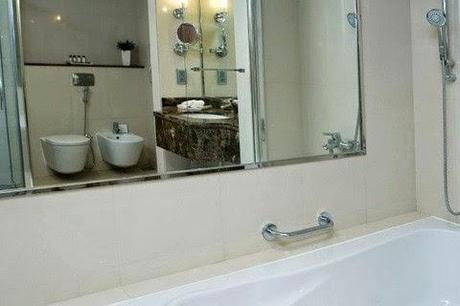 Our room was the best with large double comfy beds and amazing satin linens, well-furnished, spacious bathroom, Jacuzzi and a BIG balcony to experience the amazing picturesque vision of the beach. We freshen up and then went straight to have the world's best breakfast. As we both are vegetarian, we chose to have garlic bread toasts, red velvet cake and juice. The service at the hotel was marvelous (all thanks to Skyscanner). 
We were informed that the car we booked has arrived and then we headed to explore the city of dreams DUBAI. So the first stop was the Palm Islands.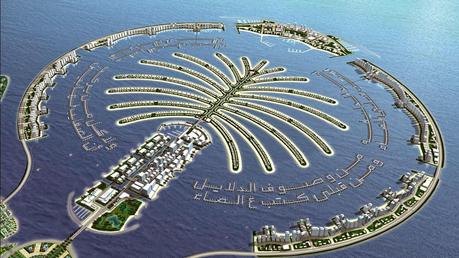 It felt that we have traveled to a place thats so serene and calm. We ere wonderstruck seeing the World archipelagos design view. The Palm Jumeirah consists of a tree trunk, a crown with 16 fronds, and a surrounding crescent island that forms an 11 kilometer-long breakwater. The island itself is five kilometers by five kilometers. It adds 78 kilometers to the Dubai coastline. Each settlement is in the shape of a palm tree, topped with a crescent. The panoramic view of the sea took our hearts away. 
Next on our list was seeing Burj Khalifa (the tallest man made structure in the world) , Dubai World Trade Center, Etisalat Tower and Burj-Al-Arab. The highest and the most famous skyscrapers of Dubai.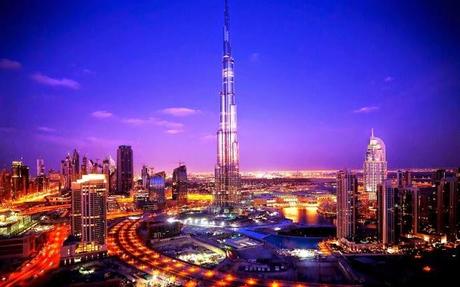 Burj Khalifa at Night time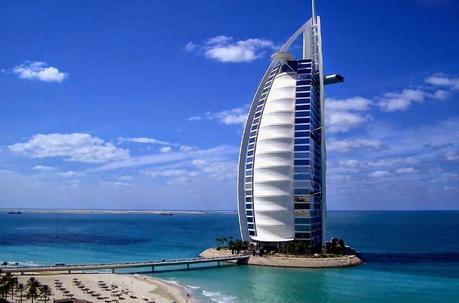 Burj-Al-Arab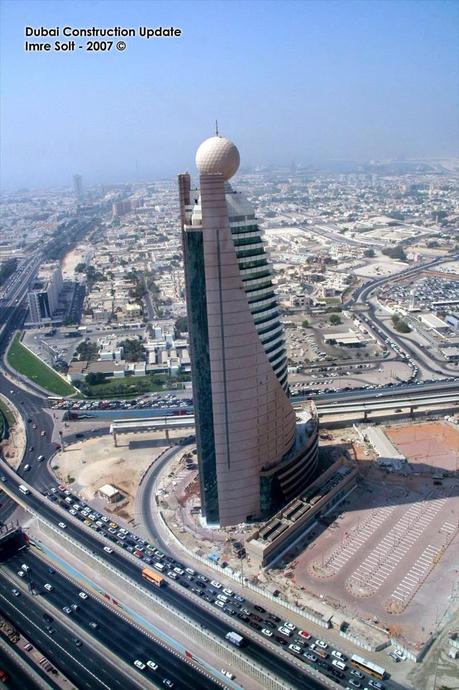 Etisalat Tower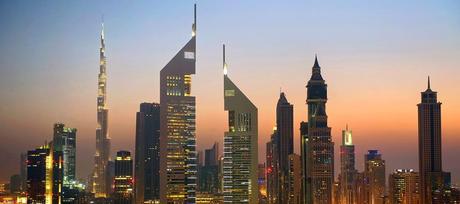 The Dubai Twin Towers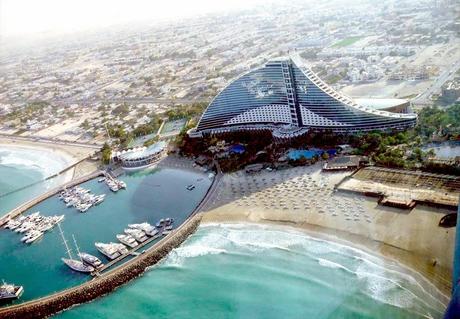 The Jumeirah Beach Hotel
The architectural miracle : Tennis court at the top rear of Burj-Al-Arab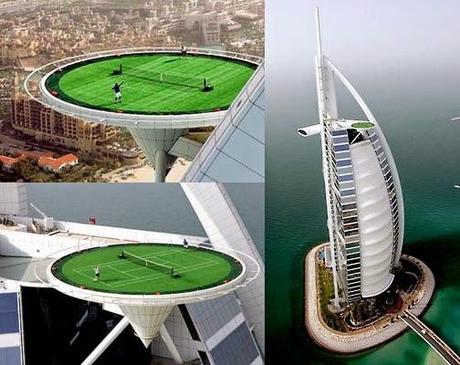 Tennis Court at Burj-Al-Arab
We couldn't make out to watch the most famous Dubai Fountain, The largest choreographed fountain system set on the 30-acre man-made Burj Khalifa Lake.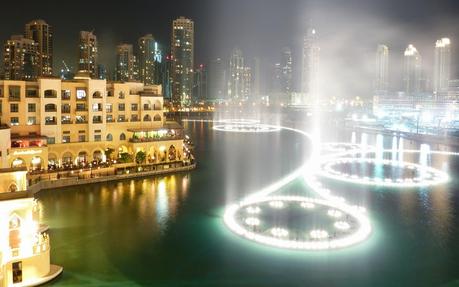 We then headed towards The Dubai Mall. The driver was kind enough to bear all our tantrums. Is it possible for a shopping freak girl to avoid it? nah...and here I was astonished to see the huge Dubai Mall, no doubts why it is called the world's largest shopping mall. The driver informed us that the mall has a 250-room luxury hotel, 22 cinema screens plus 120 restaurants and cafes. The Mall has over 14,000 parking spaces across 3 car parks, with valet services and a car locator ticketing system. It also has Aquarium and Underwater Zoo accompanied with Ice Rink. We went on too see some fishes and aquatic animals and was stunned to watch whales, sharks, electric fishes, horse fish, star fishes and various other big and small fishes floating. and Yes! I also saw some tortoises and turtles. Our happiness left no bound and I was more than excited. We further shopped some for us and both our family and spent the cash Skyscanner left in our pocket.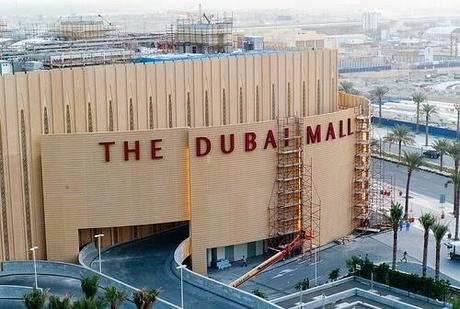 The Dubai Mall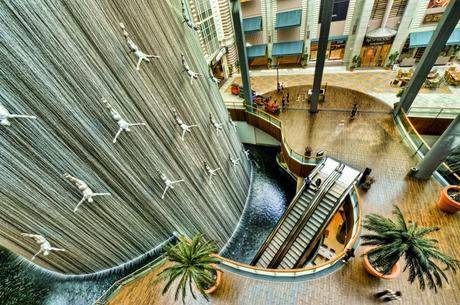 The Inside of Dubai Mall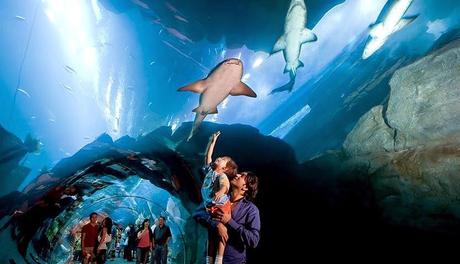 The Underwater Aquarium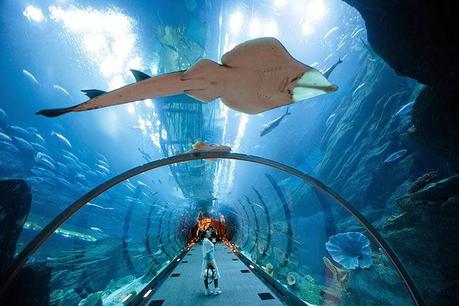 The underwater Aquarium
The day was very tiresome and we returned back to hotel right at the peak time of dinner. The dinner was very delicious and filling and we went straight to our bed to increase our strength for the second days trip.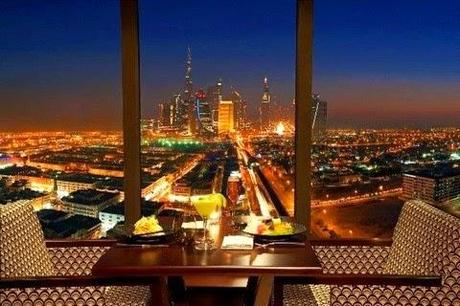 We woke up early and freshen yourselves and went to explore the swimming pool and had a great breakfast sitting beside the pool. Our driver arrived and we went to Dubai Dolphinarium, an air-conditioned indoor dolphinarium in the Middle East, providing habitat to dolphins and seals, allowing the public to watch and interact with them through live shows and photo sessions. It is located in the creek side park at Bur Dubai near the Children's City. They also have seals and other marine organisms. My all time dream of watching dolphins live was fulfilled and I couldn't stop myself from laughing. But, we have to leave after spending a fun-filled 2-3 hours with them.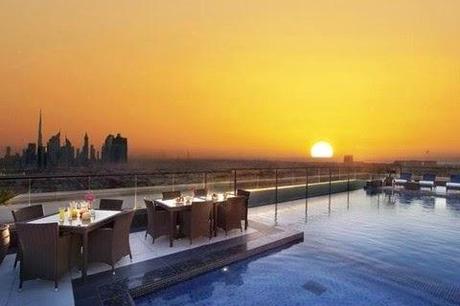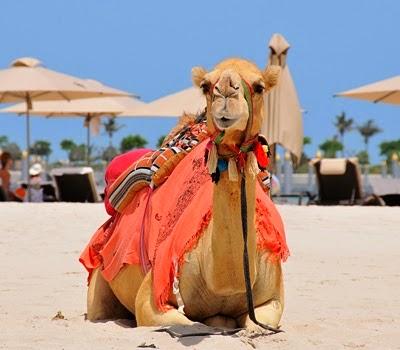 We then headed towards Dubai's Universal Studio, prayed in 
Jumeirah Mosque and then came back to hotel for an early dinner 
followed by a leisurely round around the hotel's periphery. I was surprised to find a large bouquet of flowers in our room from my dear fiance. We then went for a candle light dinner at the pool-side of the hotel and even danced to some arabic tunes. W e were completely spellbound with the trip.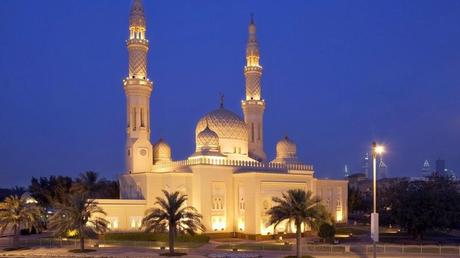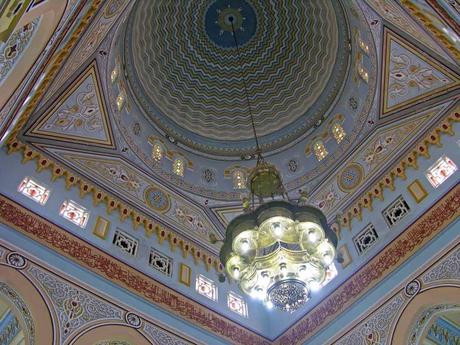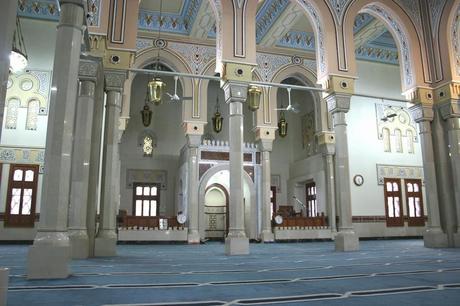 Next morning, we just packed our luggage, had our last breakfast in Dubai and left for airport. We reached our home in Jamshedpur all relaxed and rejuvenated and till date could not forget the amazing flavor of Dubai ~ all thanks to Skyscanner. The best planned trip we could ever had!
This is an imaginary trip but have tried services of Skyscanner for a trip to Agra. 

This post is a part of Skyscanner travel wizard activity at BlogAdda.com