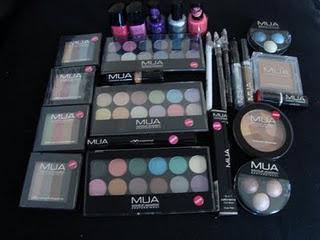 This is all the products i got from MUA i was so surprised they sent me so much i was only expected a couple of things!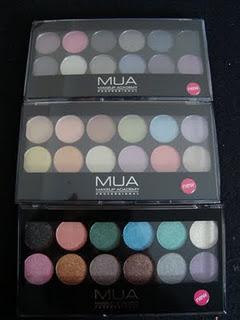 These are the palettes i got sent they retail at £4 each, they all come with a double ended sponge applicator.
Starry Night
Pretty Pastels
Glitter Ball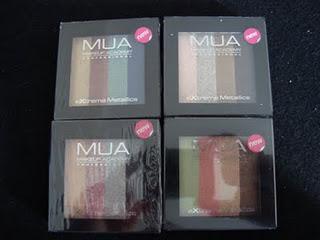 These are the extreme Metallics Eyeshadows quads they retail at £3 each these don't come with an applicator.
Show Stopper
Go Getter
Glammed Up
Starstruck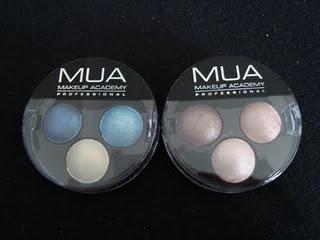 These are the trio eye shadows they come with a little applicator like this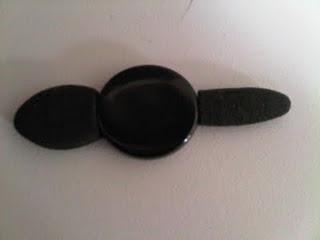 They retail at £2.50 each
Blue Babe
Pink sorbet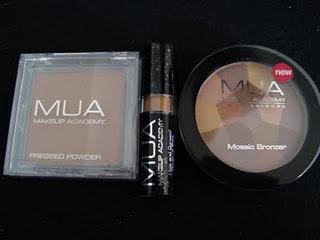 These are Pressed Powder in shade 4 which retails at £1, cover up stick in medium which i believe is also £1 (please do correct me if im wrong) and mosaic bronzer natural glow in shade 1 which retails at £2.50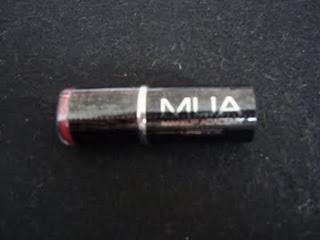 I got this lipstick in shade 10 which retails at £1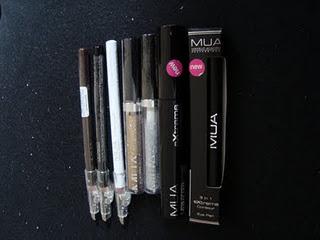 I got a black, brown and white kohl eyeliner which retail at £1 each and shade 1 (silver) and shade 2 (gold) glitter liquid eyeliner which retail at £1 each. extreme volume mascara in black which retails at £2 3 in 1 contour pen in brown which retails at £1.50.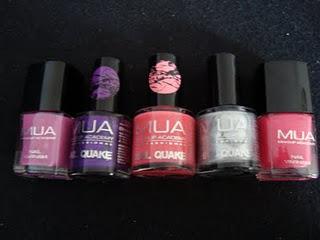 Then these nail varnishes 
Shade 12 £1
Nail Quake Broken Arrow £2.99
Nail Quake Shiver £2.99
Nail Quake Shattered Ice £2.99
Shade 16 £1
I love the look of all the products ive been sent cant wait to try out all the eyeshadows i want to get the other 3 pallettes so i have the whole collection i will use all the products too the pressed powder is too dark for me but im going to see what it looks like as a contour!
swatches will be in my next post then look out for FOTD's, reviews and hauls! :0)