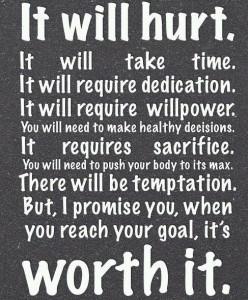 Being healthy is a must for me.
One of the goals which I have set myself this year is to get moving again. I don't think I am terribly overweight, but recently - yet again I should add, I am out of my size 10 clothing and into my 12's again. So, with my network of workmates, I am back on the move and getting fit. Whether it be 10, 15 or 20 lbs...the excess has to go!!
Three evenings a week for more than an hour (most days 1hr 20mins), we have been stretching, running, cycling, lunging, doing cardio and weight training, doing sit-ups, creating abs and flexing muscles. My drill Sergeant, Yvette, and Sonja are both very regular gym members and have been quite an inspiration to me. Both of them have shed and kept the weight off for so long now. They make it look easy but I know from my own experiences that it takes focus and much effort.
This week we are hoping to go grocery shopping together. I am looking forward to that as well! 
My weakness is anything sweet - cookies, sweet biscuits, cake, chocolates. Especially around menstruation time, oh my! I was also not eating sufficient veggies and greens but I continue to work on that. Regarding the sweets, I will not beat myself up too much when I give in to the temptation; but I will also limit it to no more than two things if I do take anything at all. I know myself, and going cold turkey is not going to work for me. I don't think anyone should just shock themselves, their bodies  like that. 
My friend, Kareen, has also been instrumental in seeing that I put greater thought into what I put into my body. She is a registered dietitian in California. I am so very proud of her and how she maintains eating raw foods, working out and just generally living the best healthy life she can. Not to mention, she is joined in her efforts by her hubby. She has sent me much valuable advice which I have been trying to employ on a larger scale. She and I worked together on a series sometime ago, Health Naturally, which I will invite all readers to explore.
What I can say is that I have been feeling the burn, for sure. My legs (which are stronger) need toning, my arms are my weakest link. Anything too heavy and they ache and tremble.

NO PAIN, NO GAIN!!

 And I want to get ahead, so they will have to ache. Of course, the core and the back will also meet with destiny :)
My cousin, Paul, who lives in Grand Cayman has also sent me a workout plan which I will share in another post. It is simple to follow. As the weeks go on, I want to move from 3 sets/10 reps to 20 reps. This is Week 3 and I am at 3 sets/12 reps. 
Wow! Just look at the progress you can make with determination and having the right circle of people around you!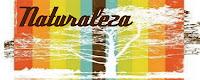 Resources
Health Naturally! collaboration with Kareen, RD.
Kareen has since moved from Blogger to Wordpress and you will find her here: i_amEatingRight
My cousin, Kim, gives you a no-holds barred look into her life as a law student determined to stay healthy: Censored no more
Tastes Like Home - My fave online Caribbean foodie blog. This site shares the name of the lovely cookbook by Cynthia Nelson, a food writer and trained media practitioner
Fitness Mag
punchfork.com
Smoothielicious on the Glitter Guide
Serious Eats
The Smitten Kitchen