Hello beauties , 
Who doesn't like surprises ? I love them . Today I got a lovely surprise :) . I received my February 2013 Velvette Box . Usually I receive my boxes almost the last week of the month . But , it was lovely to get it today in my mail . 
The month of love with Valentine's  day and all , the Velvette box also was true to this theme . It had a cute :P " Be my Valentine " fridge magnet . Am not sure I can really display this on my fridge with the whole world to see :P...raised eyebrows and all that from baaju wali aunties !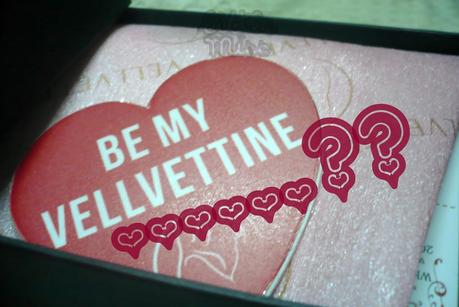 Be my valentine , will you ??
Also this month Velvette has put together a
"global hits box"
where they have put together the best product samples from the best beauty boxes from across the world . 
In my February 2013 beauty box , I received : 
1. Figs and Rouge Aloe and Mint Balm ( full sized)
2. Purely Pro Blush -  Universal ( full sized)
3.Ofra Instant Eye Make up Remover (sample)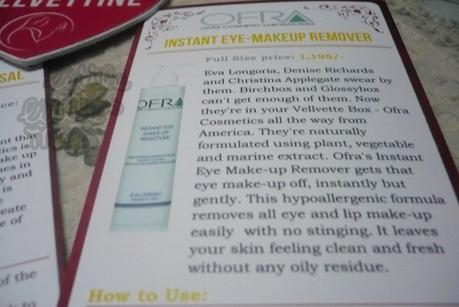 February 2013 Velvette Box !
Read more....Click here ...Read more....