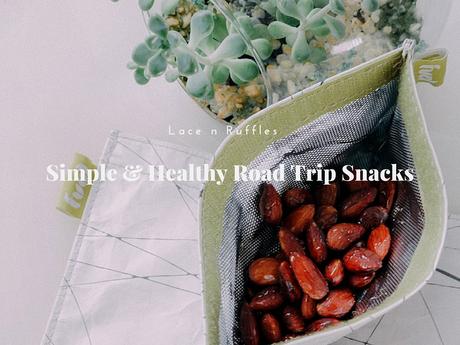 So the countdown to Christmas road trip season has officially begun here at Lace n Ruffles HQ! Who else's planning a road trip this silly season?
Part of the reasons why Christmas has always been my most anticipated festive seasons is the travel. Exploring the road less travelled on our four wheels has long become a tradition in our household since we moved to Australia. To make sure holidays on the road go smooth and très jolly as they should be does takes some serious planning, don't you agree? One big part of the fun that road tripping is all about is snacking in the car while singing along (karaoke style) to my ultimate summer playlist. But to avoid falling into the traps of greasy & gross food from carveries along the road, I pay extra effort to prepare car snacks that are simple to make, tasty yet healthy.
While trying to jot down a list of favourite car snacks ideas for my next road trip to Byron Bay, I came across this online health food store Happy Tummies from Shop A Docket online retailer coupon deals. Here's a little show & tell on what I scooped from their Special Offers catalogue:
Fewster's Farm Organic Jarrah Honey 500g ($14.95)
Fuel Snack Pockets Set of Two ($8.95)
With $12.95 flat-rate Australia wide shipping, I was delighted to see the pack turn up at my doorstep right on the next day. Who doesn't love speedy deliveries from online shopping hauls?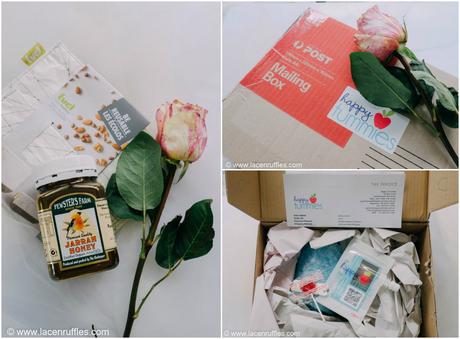 I simply love using honey in cooking as a healthy substitute for refined sugar. Honey is nutritiouslly jam-packed with minerals and anti-oxidants. One of my absolute fave (and easy-peasy) honey recipes is honey roasted almonds, which also happens to be the oh-so-perfect road trip snacks. When roasted right, these heavenly crunchy nuts are irresistibly delicious, nourishng while also filling. My 3-ingredient recipe is ridiculously simple - I promise if you're an "almond-nut" like I am, it'll be love at first bite with these!
By the way, the team at Shop A Docket has presented me with the challenge to find the best coupon offers from their site so stay tuned while this shopping queen shares her weekly great buys in the coming few weeks.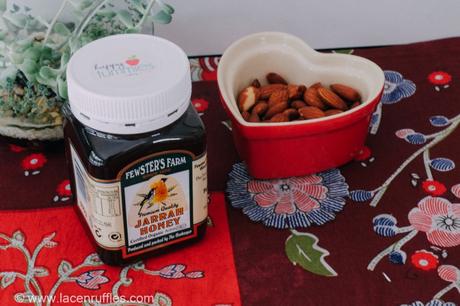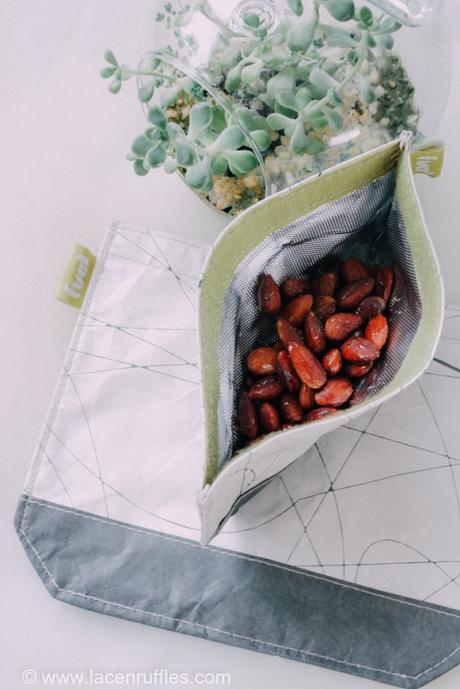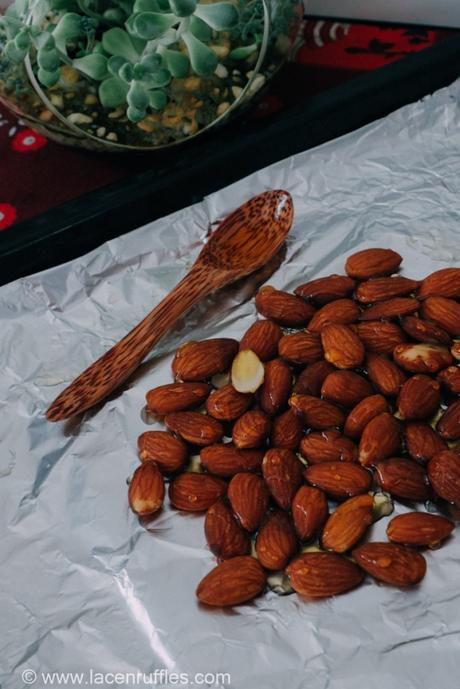 #NomNomNom...
And how cute are these snack pockets that are reusable, washable and come with Velcro closures? I added them to my shopping cart without any second thoughts when I read that they're BPA-free - because leading a toxin-free life is more than just choosing non-toxic beauty products, what you ingest directly into your body also greatly matters.
Saying NO NO to disposable plastic bags ( that take hundreds of years to decompose in landfills) made easy with these eco snack pockets when packing road trip food! Yep - call me the packing hack queen ( I've shared my 7 packing hacks that'll make you go A-HA here in this post in case you've missed it). I reckon they also look incredibly eco-chic - so much more so than the plastic zip lock bags I'd say!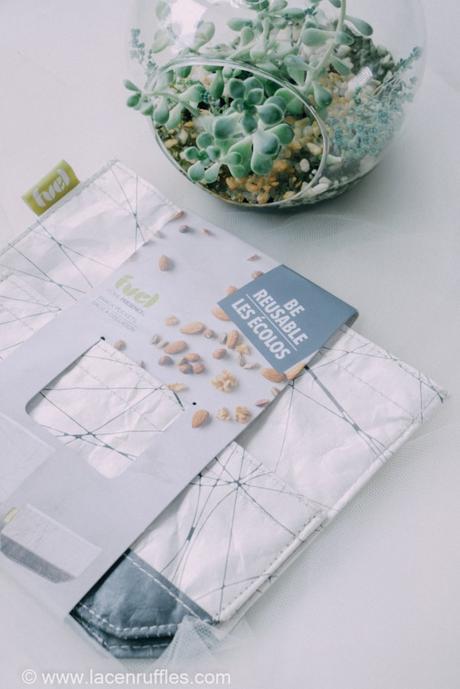 So tell me pretties, what are your most loved road trip snacks that are healthy and hassle-free to prepare? Do you have some smart and eco packing hacks to share when it comes to preparing for road trips? I'd love to hear from you! Be sure to share your wisdom with our tribe in the comment below.
Until next time. Stay green & healthy.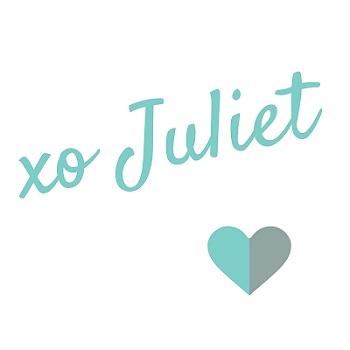 Disclaimer: This post was written in collaboration with Shop A Docket while all opinions are genuinely our own.
P.S. ⇒ Follow my Shop A Docket Diary series sharing my best buys! Sign up to our monthly eNewsletter HERE to receive freshly pressed blog posts as well as monthly giveaways delivered right to your mailbox.