When talking to others I noticed that not many had heard of Cyclogest 200mg the pessarie that is potentially keeping my unborn child healthy.
After 5 miscarriages and numerous tests of all which came back clear the Early Pregnancy Unit decided that I need to take a concoction of Cyclogest 200mg twice a day, asprin 75mg(baby), high dose folic acid and calcium carbonate . This was to ensure I had the best possible chance to have a healthy pregnancy. I started to take them as soon as I had a positive pregnancy test.
I was prescribed Cyclogest as they believe I had a hormone imbalance
So what is Cyclogest and what is it used for ?
The Cyclogest pessarie contains the active ingredient progesterone, which is a naturally occurring female sex hormone. The Cyclogest works by helping adjust the natural hormone balance within a women's body. It can also be used to treat post natal depression which some mothers experience after having a child.
It is available in doses 200mg and 400mg. I was advised to take the 200mg twice daily. One in the morning and one in the evening.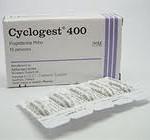 I have to insert the pessarie either via vaginal or rectal insertion. At first I was very worried that this would be uncomfortable and a little embarassing as the pessaries are of a bullet shape. The main active ingredients are progesterone (which insures they work) and vegetable fat so the cyclogest feel a little like candle wax.
It does make a mess in your underwear as when the pessarie dissolves so it's best to wear a pad and not your best underwear.
Possible side effects
Diarhoea
Thrush (Irritation)
Soreness in the rectum (back passage)
Wind
I have only suffered with slight irritation at the beginning which the early pregnancy reassured me this was normal as my body was adjusting to the change in hormone balance.
If you were prescribed cyclogest and you suffered any of the above symptoms its best to contact your GP or health care professional.
So overall my experience with Cyclogest has been a positive one,I am pleased to say after 5 loses I am now 26 weeks pregnant.