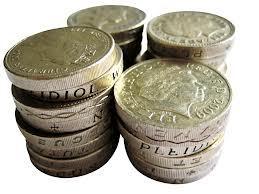 Maximise your family's financial position by ensuring you make the most of your money. From savvy saving to innovative income enhancers, there are numerous ways to boost your household income.
Why not consider a few of the following thrifty tips to help generate a little extra cash for fun, family activities?
Be savvy with service providers
If you're not paying the best rates for household utilities and services, then perhaps it's time to shift suppliers? Ensure you procure the best prices for products and services and you're bound to enjoy astounding, everyday savings. Settling for renewal rates on existing policies may in some cases incur unnecessary expense, and watch out for good introductory prices that inflate after a few months.
For invaluable household utilities, research available rates and ensure you pay the cheapest price. Shop around for potential providers that can offer you the best rates where you live. Energy prices differ from region to region, so use an electricity and gas calculator to find current and competitive rates for your area.
Similarly, check your bank statements to ensure you're not paying for outdated or irrelevant policies. It's easy to lose a few pounds a month through direct debits that are no longer pertinent. Streamline your services and prioritise your outgoings.
Cash in on your clutter
Savvy saving is essential, but it's always a bonus to bring in a little extra income. Most households are likely to harbor a considerable amount of clutter. If you don't use it, lose it. Why take up valuable storage space with superfluous stuff? Consider selling your clutter at a car boot sale, or discover other ways to sell your unwanted stuff. There's every chance these items, such as old toys, books, clothes and crockery will be snapped up by someone else.
Similarly, get selling on an online auction site. Online auctioning tends to procure the highest prices and serious sellers can make a considerable amount of cash. Perhaps you'll discover a flair for making a fast buck. Cheaply bought items at boot sales can be marked up and sold on for higher prices online. After all, one man's trash is another man's treasure.
There are also numerous websites that offer cash for certain types of clutter. From unwanted gold jewelry to outdated gadgets, there are reputable companies that make the selling process quick and easy. Just ensure you do your research to avoid getting ripped off.