There was something I whipped up slash concocted during my shoot for KC's Closet (blogged about that here) that was highly effective. It wasn't particularly mentioned to me in advance but KC required a subtle more summery complexion which would also include tanning her arms. These are things you learn on the job, that there will be random requests you didn't foresee and you will have to make adjustments accordingly or be innovative. I wouldn't go so far as to say that I was extremely innovative, I just did what I could to meet the demand for lack of a specific product. Having bronzing and tanning products for body as well is a default requirement for any makeup artist, that had slipped my mind for that day. Had I not run out of my Chanel Soleil de Tan/Bronze Universelle bronzing balm I would have used that without question, but I used all of that up. So, I improvised and this combo served me well.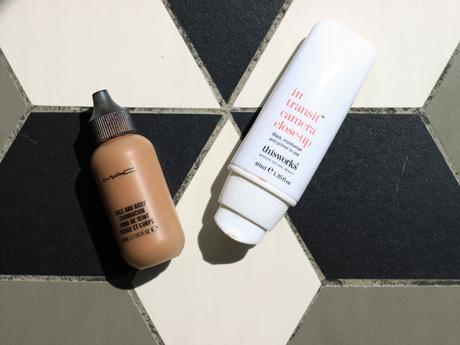 MAC Cosmetics Face & Body Foundation in C7, This Works In Transit Camera Close-Up Moisturizer/Primer Php1977 Sephora PH
An equal dollop of each mixed on the back of my hand saved the day, it did occur to me that I was speedily using up the only tiny bottle of my favorite This Works In Transit Camera Close-Up moisturizer lol, but KC's neck, arms, and back were worth it. It is after all, Victoria Beckham's favorite priming moisturizer in recent years, information relayed by the one and only Val Garland. Someone like Victoria tweeting about one specific product usually kind of breaks the internet temporarily. MAC Face and Body foundation is a thinner, runnier foundation also sold in jumbo bottles (Jigs Mayuga stocked up loads for the last Bench Naked Truth lingerie show). It is hailed as one of the most flexible on-set liquid foundations that doesn't contain SPF and looks like actual skin. It is a modeling and fashion industry standard known for its thin, runny consistency, transfer-proof formula (best for changing clothes) and its juicy but not excessively dewy finish. It carries nearly invisible but buildable coverage and also works if set with powder. Makeup artists also love the fact that MAC Face & Body foundation comes in options of Jumbo wholesale and/or travel-friendly size bottles. Read on to see the results of the combo I used.
The magic of MAC Face and Body foundation is that the more you rub or buff the product into the skin the more opaque the coverage gets, without added friction on normal application it remains sheer. The shade of MAC Face and Body that I combined with the This Works moisturizer is shade C7. The color shift on the skin had to be believable and almost undetectable.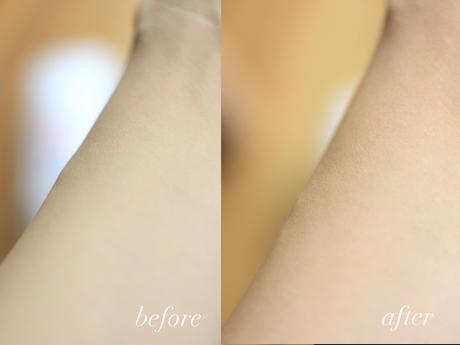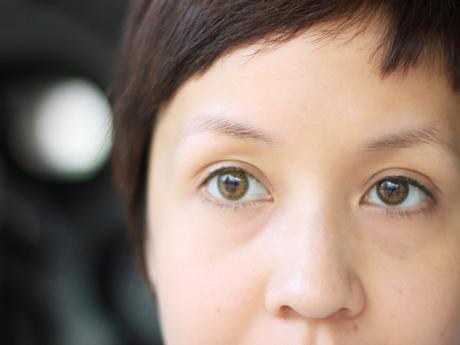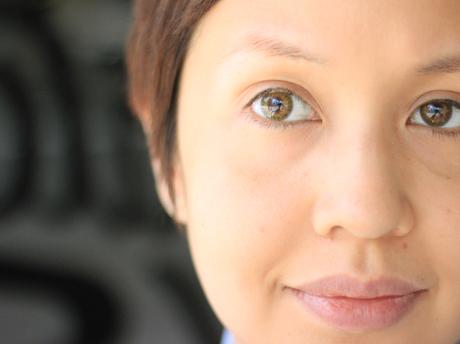 Sorry the sun suddenly shifted and made my "after" complexion way more yellow overall...but from the arm comparison you can tell that the tanning combination works. You can see the difference in tone level and how pale I am in the previous shot.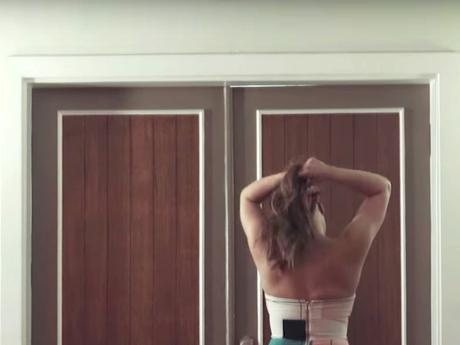 Custom tan on arms and back as seen in the KC's closet launch video
A cheaper moisturizer that I would have probably replaced the This Works Camera Close-Up one for is Nivea Soft, but the thing about This Works Camera Close-up Moisturizer is makeup adheres very well to it and it cares for the skin. If you really want the custom tan makeup/skincare combination to be transfer-resistant stay away from greasy oil-based moisturizers than don't absorb well and will only move the makeup around and stain clothing.