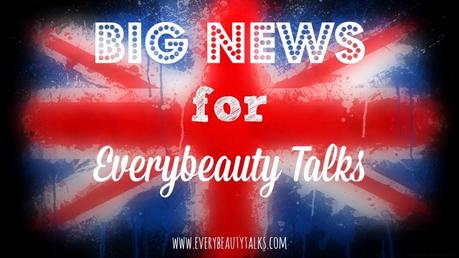 Guess what? I have big news! I can't believe it is all finalised and I can finally tell you all. I am moving! 
I am so excited to finally announce to you all that I am moving to the UK in late August with my darling boyfriend who has been accepted to study at Oxford University (I am so proud). 
Those of you who have got to know me a little better would be aware, that as well as blogging and being a beauty therapist (a role I have just resigned from) I am also a primary level Teacher. So in terms of the big move, I have been lucky enough to gain a teaching position at a local school and am so excited for the new chapters to come!
I want to assure you that I am not going to forget my blog or my Aussie followers for that matter. I have decided that for every review or product story I do, I will list not only where you can get the products in the UK, but also where the product(s) can be found if available and how much it costs in Australia too. 
I also hope that my reviews and product stories will provide an insight to my Australian audience of what might be to come on the Australian market, and allow you all to get a sneak peak before it is released down under.
As for any UK bloggers or PR Companies, I would love for you to get in touch! Simply email me at [email protected] to touch base with me.
As the Queen would say (well I would like to think anyways), Keep calm and read Everybeauty Talks.
What would you all like to see from my blog in the future considering the move?