When buying an iPad 3 cover or iPad 3 case, it is wise to search for a multifunctional case. This means that you should buy a case that can be used both as a protective case and a stand, or maybe even it might have an integrated keyboard. You will find all these features very useful, and one of such cases is made by Targus,
Targus Versavu Rotating Stand and Leather iPad 3 Case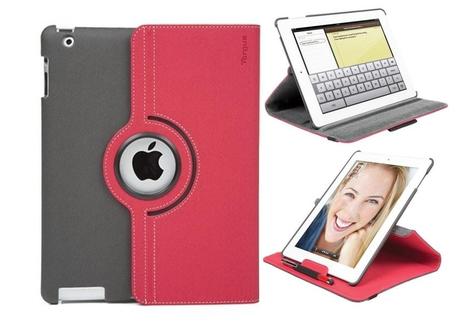 Targus Versavu iPad 3 Case and Stand - Pink / Grey
Targus Versavu iPad 3 case makes typing, surfing the web, watching videos and movies a lot easier. Many iPad cases can be used as a stand, but what makes Targus Versavu different from the others is the option to swivel your iPad to either a vertical or horizontal position for use in the stand. The case is specifically made for the new iPad, and Apple logo is exposed on the backside. Exterior is water resistant, while interior is particularly soft and gentle towards the screen of your iPad.
Targus Vuscape Stand and Leather iPad 3 Case – Pink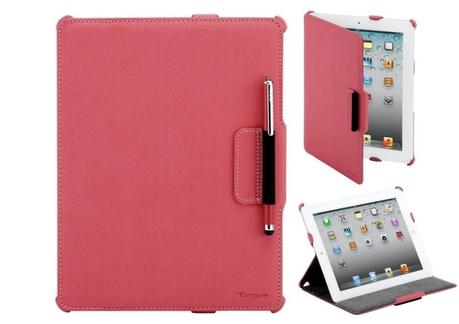 Targus Vuscape iPad 3 Case and Stand - Pink
As the previous model, Targus Vuscape iPad 3 case can also be used as a both cover and stand. This case combines useful viewing stand with a very thin design, so you can carry this case everywhere with you.
Both cases are available in other colours, including black, gray and blue.