I've written before about my love for Mr & Mrs Smith (whose website I'm currently glued to while I try and find a destination for my 30th birthday celebrations later in the year), so I was rather excited to hear that they've just launched their new hotel videos, allowing you to get a great peek inside some of their fabulous properties. I think this is a brilliant idea – there's only so much you can tell from a photo, and it's wonderful to get a personal insight into what the whole hotel is like.
The lovely people at Mr & Mrs Smith have kindly picked out two particularly honeymoon-worthy London hotels for me: Blakes Hotel and the Baglioni Hotel. Here's a little teaser of what they have to say about each, and do make sure you check out the videos themselves. To see more of Mr & Mrs Smith's hotel videos, click here, where you'll also find some behind-the-scenes footage and tips on making great cocktails.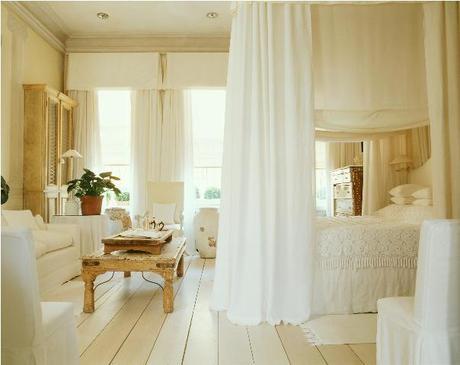 Our room, in short, screamed hedonism. For a start, the walls were black: a colour guaranteed to conjure up a James Bond feel (there is actually a suite in the hotel called the 007). And then, there was the bed. What a bed. Four-postered, festooned with burnt-orange and black drapes, and set provocatively in its own darkened niche, it oozed sex appeal all on its own. The bathroom was equally lavish, a homage to black and gilt, complete with oriental-style blinds. So cocoon-like was the whole setting that we were never quite sure what time of day it was – what more can you ask from a naughty weekend away?
Baglioni Hotel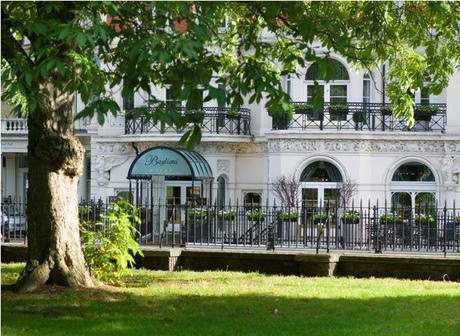 The hotel doesn't have the glitzy façade that some insecure five-star hotels cling to. There are none of the flags or huge signs sported by the neighbouring hotels. Clearly, Baglioni's clientele is sufficiently in the know to be aware of its presence, because the Georgian building, although respectable and impeccable, doesn't allude to the over-the-top grandeur that awaits inside. A cascading water feature, stone floors and oversized gold vases spilling enormous white roses create a suitably classy entrée to our new world of care-free indulgence.
Gorgeous hotels, no? Whether you're looking for hotel inspiration in London, Los Angeles or Luang Prabang, head over to Mr & Mrs Smith to find the most drool-worthy hotels around.
Photos and videos courtesy of Mr & Mrs Smith