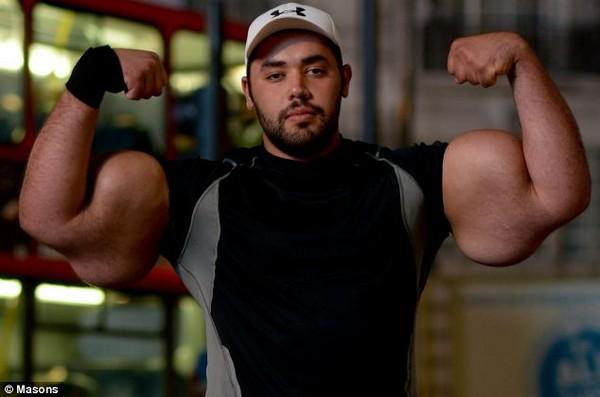 Have you ever seen something like this before? This Egyptian dude named Moustafa Ismail is now the Guinness World record holder for the world's biggest biceps. His 31 inch biceps gave him the title of "real-life Popeye".
According to Daily Mail, 24-year-old Ismail's daily meal includes "3lbs of chicken, 1lbs of steak or fish and four cups of almonds washed down with two gallons of water and three litres of protein shakes". Although he doesn't like spinach, unlike Popeye.
I have to admit, this looks a little bit creepy. His arms looks so tiny compared to his biceps.Check out the video to take a closer look at this man's weirdly-shaped giant biceps.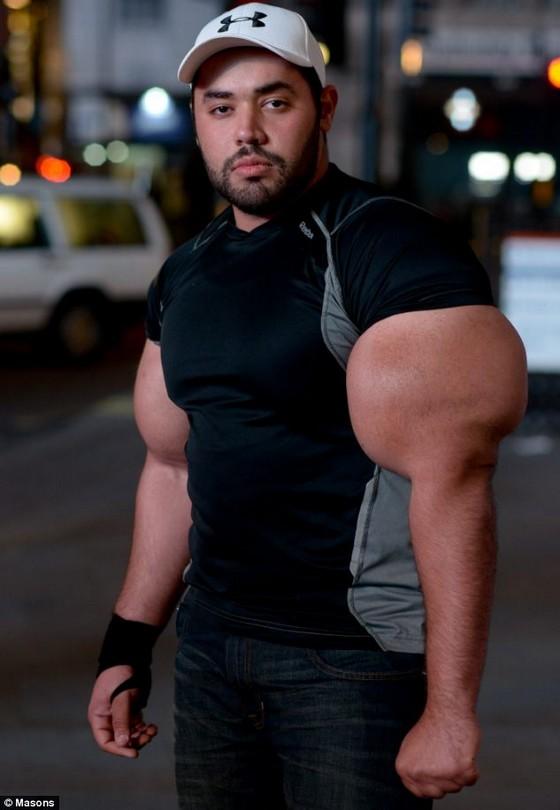 [Via: Meet the real-life Popeye and his 31 inch biceps (which are as big as a grown-man's waist! Daily Mail]
(All the images, trademarks, logo's shown on this post are the property of their respective owners)
Roshan Jerad Perera