If you're just getting started on YouTube or planning on becoming a YouTube, you'll immediately discover that editing videos for YouTube is one of the most painful tasks you'll have to go through.
There will be lots of decisions to make like which editing software to use, using effects, enhancing audio, transitions, and more.
In this post, we'll help you solve some of those issues and help you make things a bit easier to jumpstart your YouTube career.
Record Audio Separately
This is probably the most obvious step you should already know about. But we wanted to advise you anyway to make sure you record your sound separately to conserve its quality.
Almost all professional YouTubers always use a separate microphone to record audio. This ensures the quality of the audio.

Don't depend on the cheap mic on your camera and always use a better and external microphone to record audio. You can always find better mics on Amazon for as low as $10 dollars.
Try Not To Use Jumpcuts
Jumpcuts are the worst. But, many YouTubers still use this technique in their videos mainly to trim down the video to fit a specific length.
If you want to come across as a professional and keep the authenticity of your videos, avoid using jumpcuts in your videos while editing.
Use Better Transition Effects
Instead of jump cuts, try to use better and smoother transition effects to take your viewers from one scene to another.
Adding transition effects is quite easy. Depending on the type of video editing software you use, you'll be able to choose from many types of transition effects.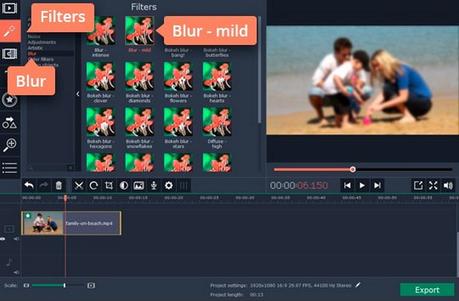 For example, the popular video editing software Movavi Video Editor Plus has a cool video blur effects for transitioning scenes without affecting the quality of the video.
Stay Consistent
Every one of your videos should convey a story. Otherwise, what's the point of shooting a video, right?
When editing the video footage, make sure to visualize the story you want to tell with your video and it will help you cut out the unnecessary parts and rearrange the content more effectively.
In the end, it always takes practice to perfect the art of video editing. So keep trying and practicing your craft.