Tracy Moseley has been competing on the World Cup mountain bike circuit since 2000. Over those years she won 16 World Cup races, multiple UK National Titles, 2 World Cup Overall Championships and finally in 2010 won the World Downhill Championships in Quebec, Canada.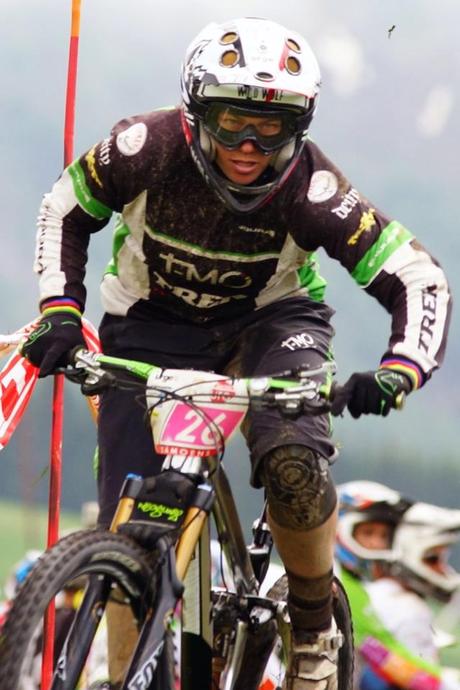 Tracy Moseley in the zone

Listen now
Available after Wednesday's Live Show
She recently changed her focus from Downhill to the new Enduro race division, which consists of multiple timed stages throughout a day. After years of dominating the downhill mountain biking scene, it's no surprise that Tracy is conquering this new genre as well.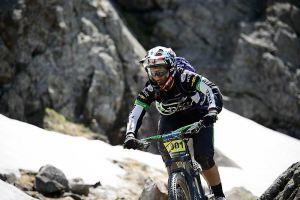 Tracy Moseley in Les Duex Alpes
Consisting of timed downhill stages  and untimed transition stages, Enduro has been called "real mountain biking." Much like the kind of day most riders have with friends, Enduro tries to capture the essence of the sport.
2013 was the first year of a World Series for Enduro, and Tracy won the overall World Championship Title, with first place finishes and two second place finishes. With still one more race to go, Tracy has already clinched the title.

Click here
What makes a premiere athlete switch genres while still in her prime? Is Enduro the future of mountain bike racing? Find out this week on The Edge Radio when I talk to Tracy about mountain biking, racing and what keeps her in the zone.