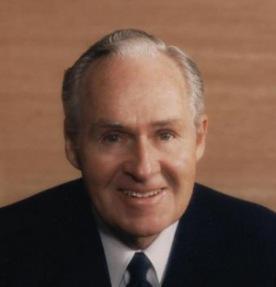 Motorola's Chief Executive Officer, Robin W. Galvin, passed away peacefully at the age of 89 yesterday, October 11th, 2011 in Chicago.
"Bob", as everybody called him, was the son of the company's founder, Paul Galvin.
As we all know, Apple's CEO (Steve Jobs), also died a few days ago at the age of 56. The world is loosing its geniuses, but new ones will come, as they always have.
Bob began to work for Motorola in 1940, and in 1956 he was named President of the company. Two years later he succeeded his father as CEO.
Bob gave up the CEO title in 1986, after 29 years! But he remained in Motorola as chairman of the board. Motorola's sales grew from $216.6 million in 1958 to $6.7 billion in 1987 and cash flow per share grew from 89 cents to $6.10.
In my opinion, this is one more important lost to the world, but lets keep thinking positive, new geniuses will come. The world will always be moving forward. Of course Mr. Galvin did a great job as Motorola's CEO, but his time came… And it will eventually come to all of us too.