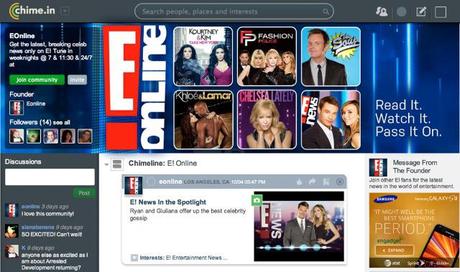 UberMedia is going to make public, what will be a new social network, on tuesday. This won't be a normal social network, no, you will actually be able to gain money by socializing! Chime.in will be a twitter/blogging-like social network where, in your profile, you will be able to have ads and depending on your ad preferences keep 50% or 100% of the revenue.
UberMedia has already signed deals with E! Online, Disney, Bravo, and others who will promote the site while controlling revenue they generate from Chime.in.
I seriously think this will be a great deal (even though not that trending in the news) and definitively plan on checking it out myself. Imagine earning money from Facebook, this is essentially what it kind of is like, and it just seems amazing!