I was asked at a Holden Mother's Day event (which I'll talk more on below) What it means to be a Mum in one word.
For the life of me I couldn't sum in up and what I wrote down was "everything". It means absolutely everything to b
e a Mum.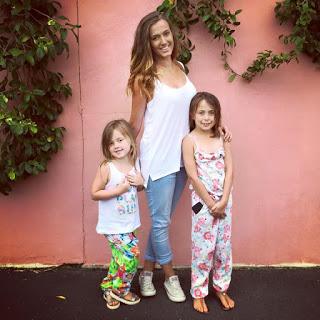 PRIORITY From the moment those two lines show up on your test you move yourself down in the priorities list and the little one comes first. At the early stages you watch what you eat, you don't drink and everything you knew and did becomes quite foreign.
Another word BEST. You always want to be the best Mum and the biggest mistake as a Mum is looking to be like "Super Mums" as we're all super mums in our own ways. 
LEARNING. Being a Mum is all about learning and as much as some Mums might like a manual there is no manual that comes with baby when you have them. It is what it is and you don't make mistakes ever as a Mum you just learn.
UNCONDITIONAL it's the only time you'll ever experience unconditional love when becoming a parent. They don't judge and the love you share has absolutely no boundaries or measurement. It's like no other, from the moment they are in your arms for most Mums its like falling in love.
MULTI-TASKER There is absolutely never a time that you're just doing one thing for yourself. Generally when becoming a parent toilet, showers and even sitting on the couch is never done alone anymore. And the morning is chaos showering, brushing, teeth cleaning, dressing and feeding done with multiple kids for me.
I've been a mom for 8 years now and every single day I look at my kids and just thank someone for blessing me with these incredible creations. And yup, I still have my moments of wondering how on earth I was capable of creating to perfect specimens, but I did.
Now to touch base on how Holden spoilt this Mummy, along with a selected group of bloggers. 
My morning started like most, getting the little ones prepped for the day, dropping Hails off at school and then driving to an event. But with this event there was a little pit stop.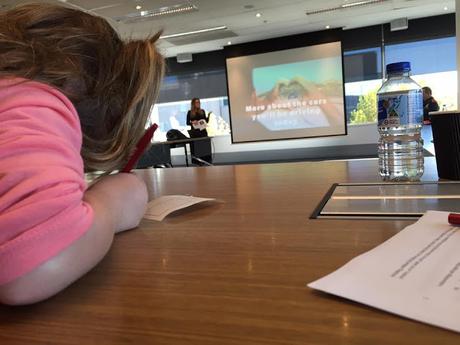 I pulled into the Holden Warehouse in Port Melbourne and was shuffled into a boardroom with staff and other bloggers where we were briefed.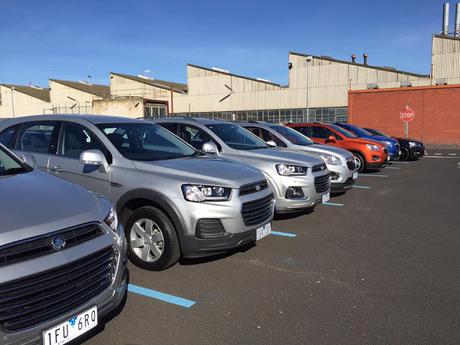 Then we headed out to the car park where the hardest decision I had to make for the day took place- what car would I drive for the day. I was tossing up between the Holden Captiva or the Holden Trax, but seeming's as I'm on the market for a Captiva I went with that option.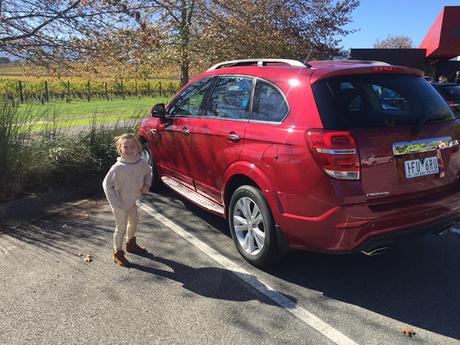 As soon as I laid eyes on the Captiva I knew I had made the right decision. It was sleek, sexy and a real Mummy car- everything I wanted.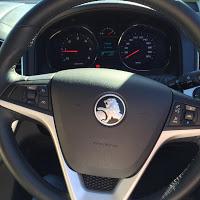 Then when I buckled in, I took five minutes to just sit there and admire. For me when looking into buying a new car it had to have an impressive dashboard. If it didn't then it lost my bid. The Holden Captiva was just as stunning on the inside as it was on the outside.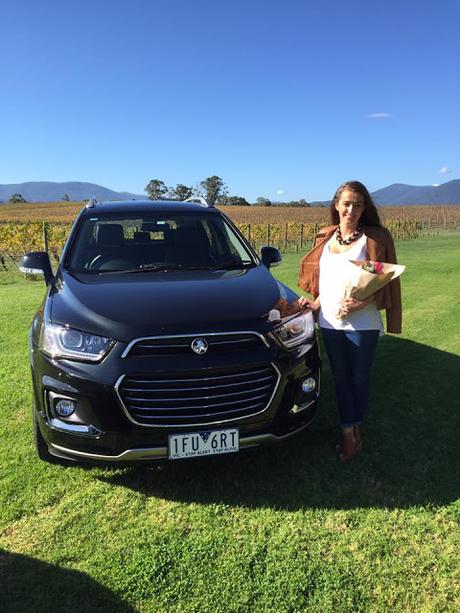 So once the fleet was assembled and ready to go we hit the streets in a long line. It didn't take long at all to get the feel for everything, but this might also be the fact that I already drive a Holden. 
I didn't need a manual to learn about the car, I just figured it all out. I won't go into too much detail on the car though as I will be writing an in depth review once I get more of a feel for the car.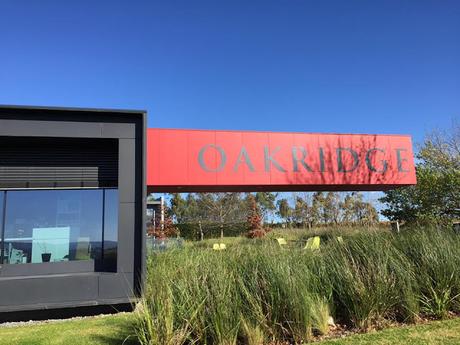 But we were headed for Oakridge in the Yarra Valley, which I had never been to before. As a matter of fact I have never in my life been to The Yarra Valley full stop.
http://www.oakridgewines.com.au
It took about an hour and a half including traffic to get there. And upon driving into the winery it painted such a pretty picture all these Holden's driving in a dirt road surrounded by grape vines with the winery sat perfectly on the hill.
We couldn't have asked for more perfect weather, 25 and sunny with a few clouds floating around but not many.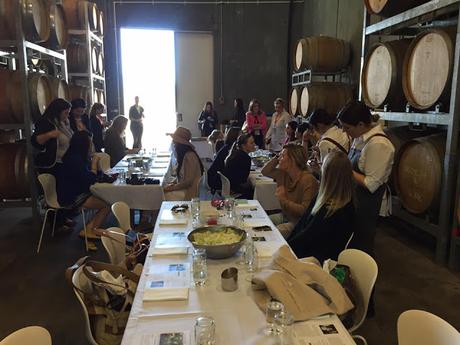 So Holden's first surprise they organised a pickling class with Matt Stone in Oakland's barrel storage room, which to be honest was breath taking. Being on the lookout for venue locations for my own wedding Oakland was my first real taster of the Yarra Valley.
Chef Matt Stone, formerly chef of Greenhouse in Perth and Brothl in Melbourne has headed himself and chef partner up to Oakland Winery to take on a new twist in the Yarra Valley.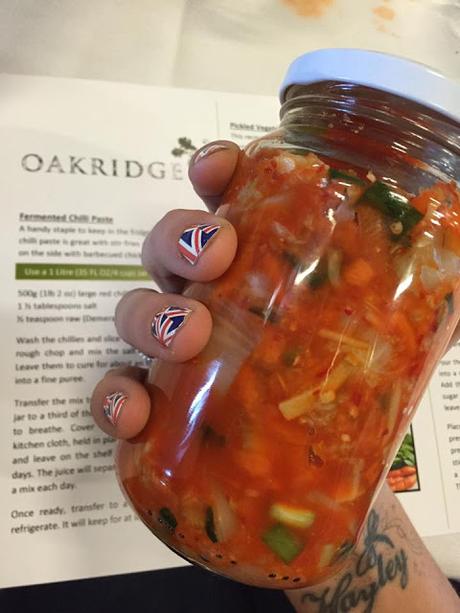 Matt stone demonstrated and then allowed us to create our own Kim Chi, which is an Asian inspired pickled vegetable- perfect for salads, side and even on toast.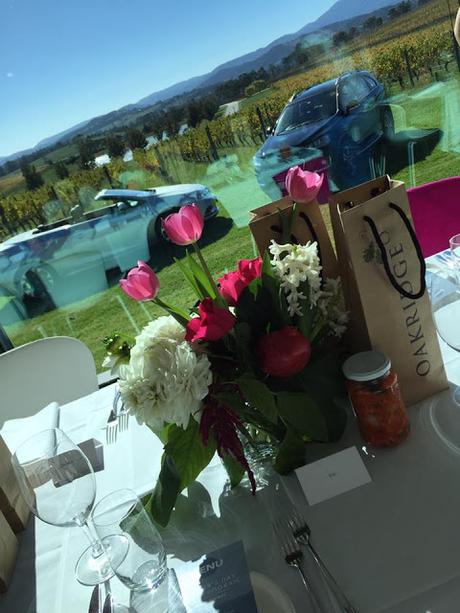 After getting our hands dirty we were led into the main building where there was a private seating area for us. Tables lined with beautiful floral arrangements and pristine crockery. There was even a cute little table set out for the little ones and I was lucky to be sat near them so I could keep an eye on my little one (even though most of the day was spent running around with her newly made friends).
We all sat down for a set lunch with the Holden cars lined up outside the window in front of the grape vines, it made for the perfect photo.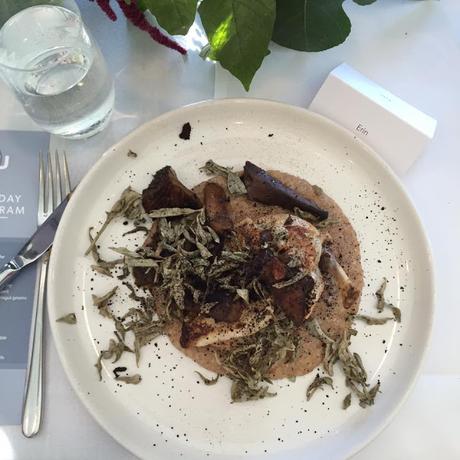 I had the chicken for lunch, which was absolutely divine and finished every last bit.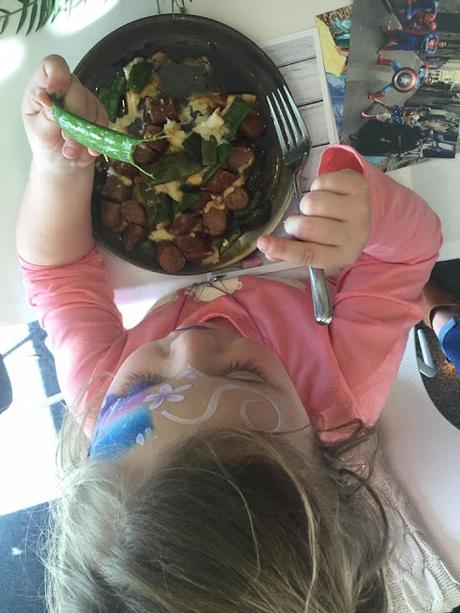 Madison ordered the bangers and mash, but hers was extremely fancy and pretty much an adults dish as apposed to a kiddies meal (she loved it though).
We were meant to have dessert but fell quite behind taking photos and getting caught up in general chat with the other bloggers and Holden staff.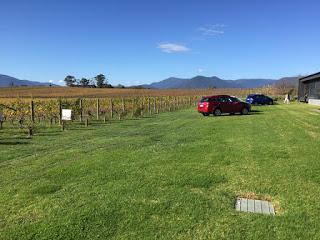 I think it was around 3pm we left Oakridge, even though this was the scheduled time to have returned already (whoops). I was ok with it though, although I wasn't ok with being stuck in traffic.
It was a struggle handing the keys back as I honestly didn't want to give them their Captiva back :p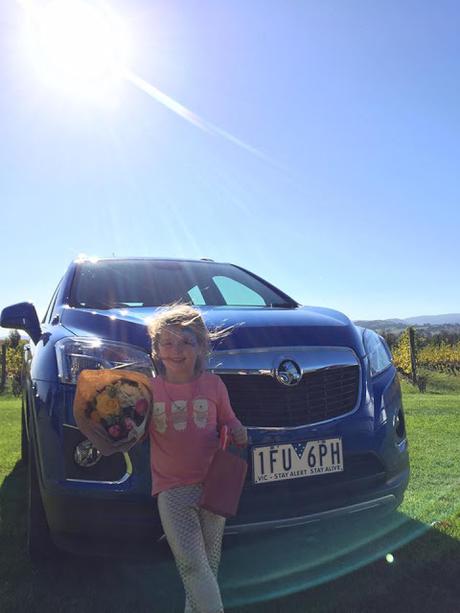 Personally I can't wait to get working with Holden further and being able to share with all my beautiful followers. And I also can't wait to purchase a new car- still completely sold on the Captiva.
http://www.holden.com.au