Everyone would know by now I have a huge LUSH obsession and even have a whole draw in my IKEA Alex draws dedicated to all things LUSH- I even leave it open from time to time to get that LUSH smell flowing.
I have given strict instructions on May the 10thalso known as Mother's Day to the other half that all I want is LUSH; nothing big or expensive just things to add to my forever growing collection.
LUSH have gone above and beyond this year with their Mother's Day releases and I know I could easily ask Mr M for one of each! I am STILL yet to come across a LUSH product I didn't like.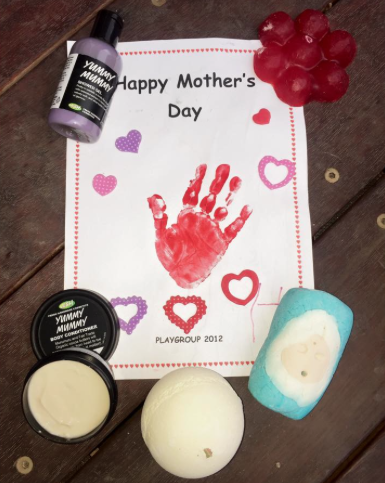 Some of the standout products that I think will make any Mummy or Grandmummy super happy this Mother's Day would have to be: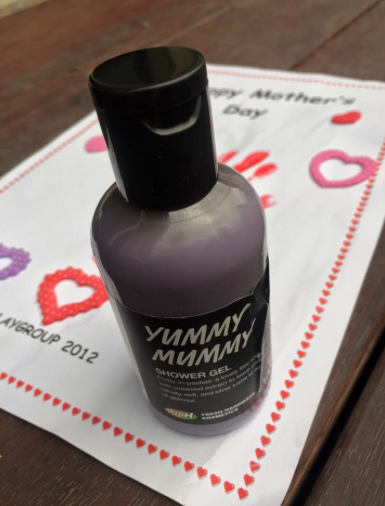 Yummy Mummy Shower Gel $9.95 100g
I think Snow Fairy has now met its maker and I think (even though I thought this would be impossible) I have now found my all time favorite smell from LUSH. What makes this smell even more special is that it doesn't come out when the fat man in red decides to visit, but when we celebrating having amazing women in our lives- and for me; being a Mummy.
The scents that go into this truly delicious line of products, which I hope never EVER go away ( Darn you LUSH and your Limited Edition ranges haha) are:Strawberry juice with murumuru and Fair Trade Organic cocoa butter.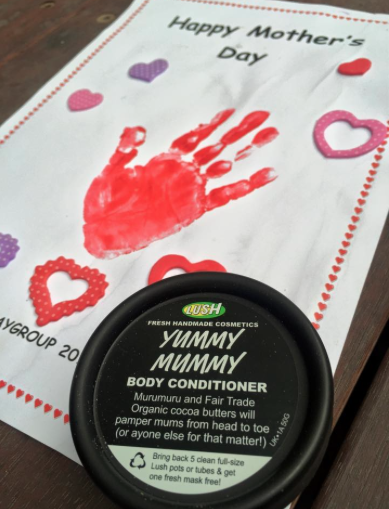 Yummy Mummy Body Conditioner $32.50 per 250g
Then to really set this smell into your skin and make sure your skin is left supple and hydrated, I would suggest trying out this Body Conditioner. I know for some this price tag might seem a little steep, but this product will last as you need only a little bit. I know if I were to see this on an online store I probably wouldn't purchase it, but once smelling this product I will be going into store and stocking up for the upcoming Winter months.
So basically you use the body conditioner in the shower right at the end before you are ready to jump out. You pop some on much like a wash and then rinse off in the water quickly.
This smells exactly like the shower gel, and has the same consistency and formula as the other body conditioner's LUSH have.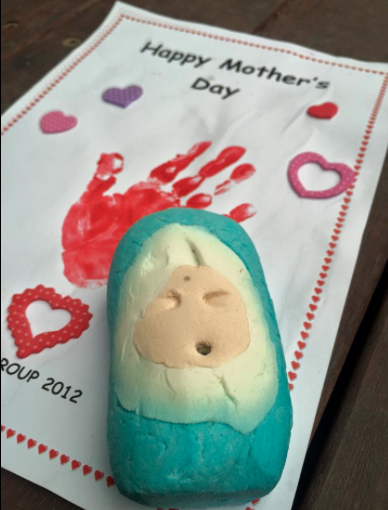 Mother Surperior Bubble Bar $9.95 each
Of course by looking at this bubble bar I am sure a lot of you can see this resembles Mother Teresa, although I did have a little cackle to myself as I saw this as Mumma Smurf giving birth- but hey both are Mother related right?!
They say this smells like cherry blossoms, and I am sure I have used a product before from LUSH with this exact same scent.
With all bubble bars you just crumble it gently under running water and watch your bath as it transform into a bubbly heaven- I will be saving this for actual Mother's Day.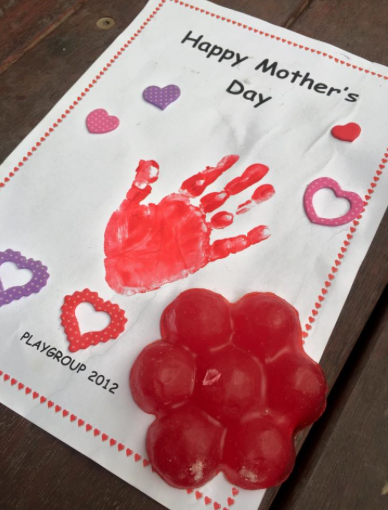 Love You Mum Soap $6.95 per 100g
Usually when it comes to LUSH soaps you are buying chunks off a big log or loaf of soap as I like to call them. But with the Love You Mum it looks like this has already been pre made like this.. but when I look on the website it looks like maybe it did come in a bulk lot, and I have just received the flower off the soap.
This soap if floral scented, but in the most beautiful way and not one smell it too over powering. The scent involved are: Mimosa, Jasmine and bergamont oil. My go to fragrance is Michael Kors by Michael Kors, which is jasmine based and reminds me slightly of this soap!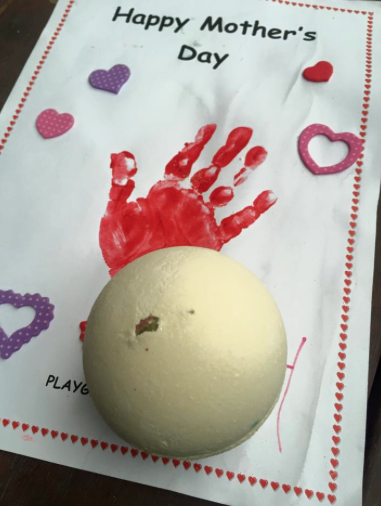 Love Bombshell Bath Bomb $6.25An oldie but a favorite of mine, also makes it into Lush's best Mother's Day gifts. 
I love that when you drop this in your bath, rose petals unravel into the bath and float while you immerse in the beautiful scented water! 
My bath bomb collection is getting quite low now, so Mr knows that this is quite high up on my list of things I don't just want, but need :-) 
I think as an alternative to gifting Mum with flowers that in a week will die (if they make it to a vase) or chocolates that will eventually make their way to Mum's hips, why not try something different and even create a little at home relaxation spa- Dad this will need your assistance with kids, and hey maybe even a massage!


www.lush.com.au