Hello! It's been a away but here is finally a new post!
Last Friday, Chad, Luna and I drove up to Tobermory to surprise my Mom for Mother's Day. And surprise her we did! Here's the first portion of the photographs I took on the weekend. Surprisingly, none are of my mother. Oh well.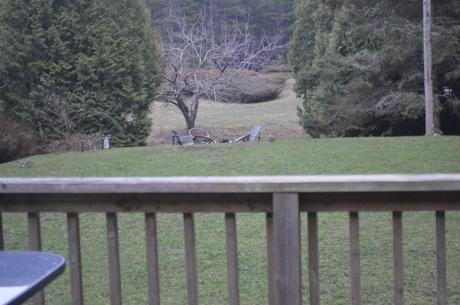 It's a bit difficult to make out but this is a photo of two rabbits and a partridge on my Mom's back yard. The partridge is in the middle, one bunny on the far left and the other at the far right by the pole.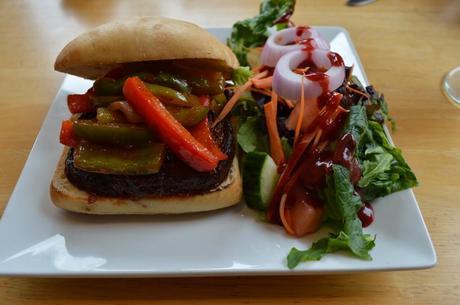 A day early, we took Mom out for a Mother's Day brunch at Ancient Cedar's Café in Tobermory. The husband-wife team has created a yummy menu with lots of vegan options. I had the BBQ Seitan Sandwich with a side salad, topped with roasted beet vinaigrette. It was delicious! And I can't even express how happy I am that a restaurant in my hometown actually has seitan on the menu!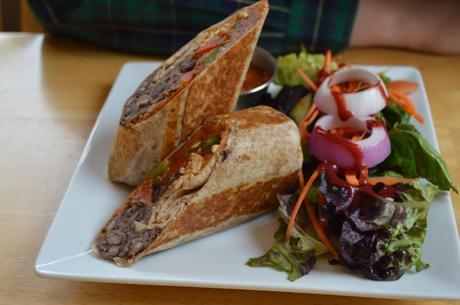 Chad and my Mom both got the Sweet Potato & Black Bean Burrito. Mom had hers with the daily soup and Chad got the side salad. Speaking with one of the owners, we learnt that even their homemade onion rings are vegan! I'll have to get those next time. If you're looking for a vegan-friendly place to visit this summer, Tobermory is looking good!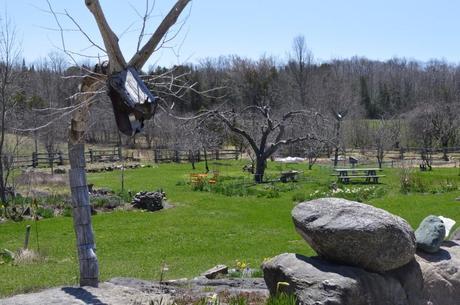 After brunch, we headed down to Wiarton to stay at my Grandma's. We stopped along the way at Harvest Moon Organic Bakery. We didn't have enough time to explore the grounds and trails, but I'd like to check them out the next time we are up.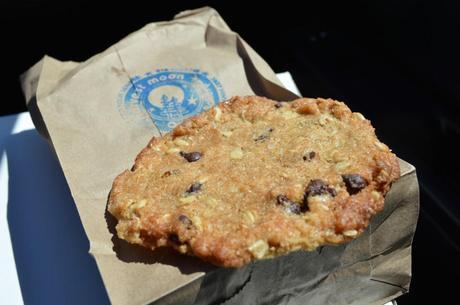 We kind of went a little overboard when we found out just how many vegan things they had! First thing I tried was this yummy chocolate chip cookie.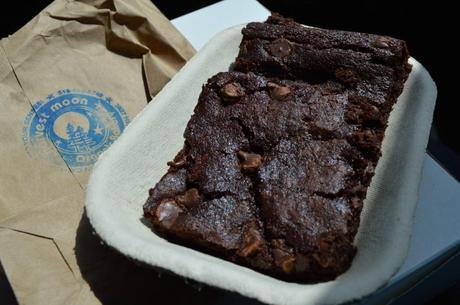 Next up, brownies!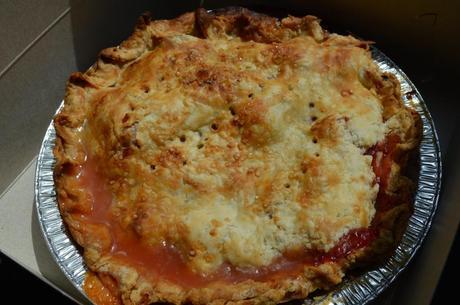 We shared this pie with the family and it was really good! Strawberry rhubarb, which makes me want to buy some to make rhubarb crumble this week (Mom's rhubarb wasn't tall enough yet). We also got a load of sourdough bread, but it wasn't pretty enough to take a picture. It did make a nice sandwich though!
More Mother's Day pics tomorrow!
~Laura