Some of my favorite cards for children to craft for Mothers Day and of course Grandmothers Day too.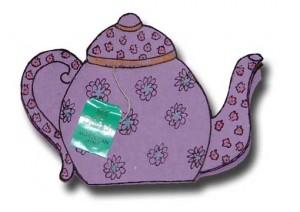 Mothers Day Tea Bag Card
From all the hits this craft gets, it must be one of the most popular on my site. Have a look and see why everyone likes it so much.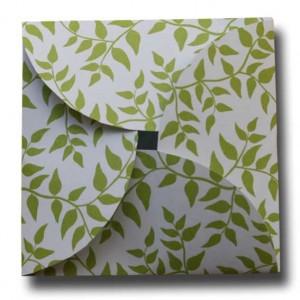 Fold Out Card
A bit of a fancy card, but ever so easy to make.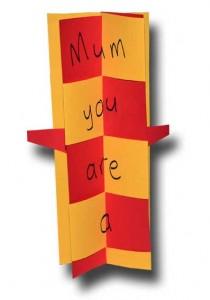 Secret Message Card
This very clever card is much easier to make than it looks – have a go!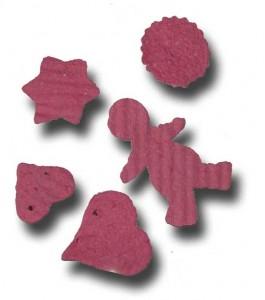 Seeded Paper for Gift Cards
A perfect card and gift combo paper craft.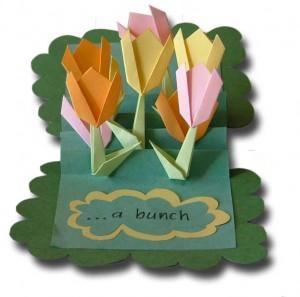 Accordion Pop-up Card
The front of this card says 'Thanks …' and when it opens a whole bunch of flowers pop up and the message is '… a bunch'. Much easier to make than it looks.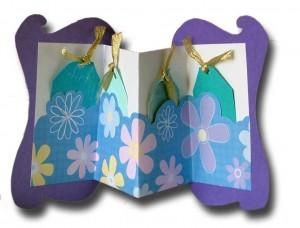 Concertina Gift Card
What I love about this one is that it combines a card with a gift – and the gift can be little promise notes or special messages. Did I mention that this is also easier than it looks??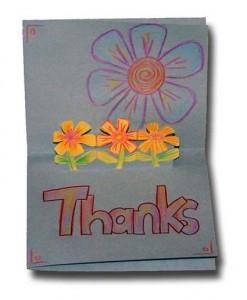 Pop-up Garland Card
This card combines two very easy techniques, a simple pop-up card and a paper garland. The flowers from the garland are used on the inside of the card as pictures here, and also on the front of the card and an envelope.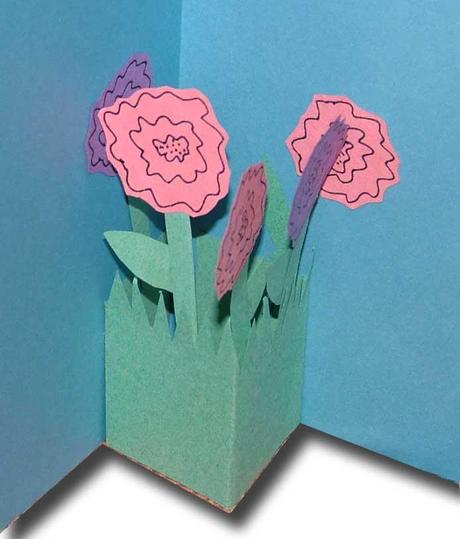 Easy Pop-up Card
Just like the others in this list, this is a great card craft for children to learn. The pop-up section is a separate piece that is glued on.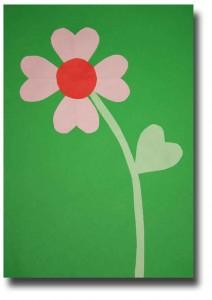 Heart Shapes Card
This is easy to do and super cute.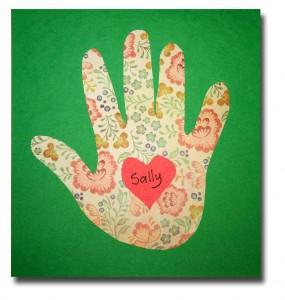 Hand and Heart Shape Card
Just right for a special message for someone special.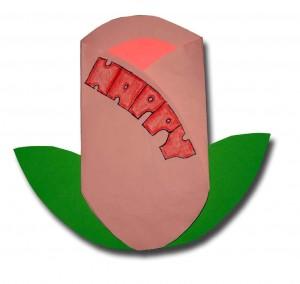 Tulip Flower Card
Flowers are always great on a card, and this one has two folding out flaps.