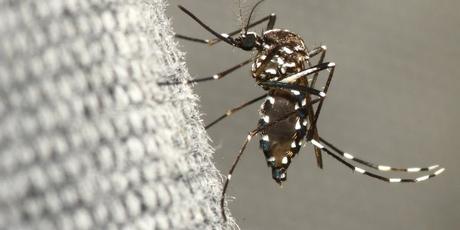 Recently, numerous diseases have been in the news in Asia. Of these, the most reported on all have one thing in common: They are transmitted by mosquitoes. From the scary new Zika virus that seems to be spreading to Asia rapidly from South America to the ever present Dengue fever, which appears to be on the rise in South East Asia, there are a number of diseases you could be exposed to while in the region.
Zika
While GBS and microcephaly are worrying, it is important to note here that the links between Zika fever and these illnesses are not fully understood. Many disease specialists are recommending care being taken should you live in a region where Zika is known the be present. This is especially true for pregnant women, as it is known that Zika can be transmitted from mother to fetus.
It is also important to know the signs and symptoms of Zika fever which include:
Fever
Rash
Joint or muscle pain
Headache
Conjunctivitis (red eyes)
According to the WHO, "The incubation period (the time from exposure to symptoms) of Zika virus disease is not clear, but is likely to be a few days...These symptoms are usually mild and last for 2-7 days." In other words, there is not a great chance that you will be hospitalized should you contract it.
Dengue
While Zika virus is receiving a large amount of news coverage at the moment, there is a mosquito-born illness that many disease control experts would consider to be substantially larger: Dengue and Dengue Hemorrhagic Fever, or Severe Dengue.
Due to the increasing number of cases, it is important to be aware of the symptoms of Dengue which include:
Unfortunately, like Zika fever, there is no approved vaccine for Dengue, but for most people the symptoms will be mild. Doctors will usually prescribe painkillers and rest, with recovery usually happening within a week. The problem with Dengue, however, is that a small percentage of cases where Dengue is more severe - an illness referred to as Dengue Hemorrhagic Fever.
As the CDC notes, "Dengue hemorrhagic fever is characterized by a fever that lasts from 2 to 7 days, with general signs and symptoms consistent with dengue fever. When the fever declines, symptoms including persistent vomiting, severe abdominal pain, and difficulty breathing may develop." In some cases where care is not received in time, this can lead to circulatory failure and death. According to the WHO , "An estimated 500 000 people with severe dengue require hospitalization each year, a large proportion of who are children. About 2.5% of those affected die."
Yellow fever
Unlike the two illnesses above, there actually is a vaccine for yellow fever which has proven to be incredibly successful. That being said, it is still a concern in some regions, so if you plan to travel to Africa or parts of South America you should be aware of the symptoms which are broken down into two stages.
Acute yellow fever symptoms which usually last 3-4 days include:
Toxic yellow fever symptoms which become present usually 24 hours after the end of the first stage and include:
Return of the high fever
Jaundice
Abdominal pain and vomiting
Bleeding from the mouth, nose, eyes
Blood in body secretions including feces or vomit
Chikungunya
Chikungunya, like the other mosquito-borne illnesses in this article, was first discovered in Africa. Unlike yellow fever, however, this illness has become much more widespread, with local transmission recorded in Europe, the Americas (North, Central, and South), Asia, Africa, and the Pacific.
Malaria
Finally, we have malaria. The most widespread and studied of the mosquito-borne illnesses. Caused by the plasmodium, it is estimated that nearly half of the world's population is at risk of contracting malaria. According to the latest WHO estimates, released in December 2015, there were 214 million cases of malaria in 2015, and 438,000 deaths. While the number of cases has decreased nearly 37% between 2000 and 2015, it is still a serious disease.
Because it is present in much of Asia, Africa, and even Europe and the Americas, it could help to be aware of the symptoms of malaria which include:
Fever
Headache
Chills
Vomiting
While not dangerous at first, if left untreated it could become severe malaria with symptoms that could include:
Seizures, coma, loss of consciousness
Anemia
Blood in the urine
Respiratory distress and troubles breathing
Hypoglycemia
Kidney failure
Cardiovascular collapse
Any of these symptoms are considered to be an extreme medical emergency, and will be treated as such. Luckily, many strains of malaria have been well studied and doctors are generally able to use anti-malarial drugs to cure most cases.
Preventing these diseases
The one key thing about the diseases included above is that they can all be prevented. While some, like yellow fever and malaria, have drugs or vaccines, others don't, so it is best to take preventative measures which include:
Will health insurance cover these diseases?
With many of the diseases in this article, your insurance will cover it. Recovery in a short time is often possible, which means that visits to the doctor will not be overly costly and should be covered by your insurance. If there are complications, however, you may need to seek costly medical care. It would be beneficial to ensure that you have a plan with higher limits that can cover any potential care required from mosquito-borne illnesses. To learn more about your health insurance options, contact our experts.