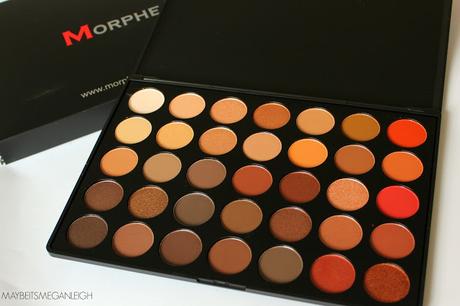 The struggle to get my hands on the Morphe 350 palette was REAL but let me tell you it was worth the wait. 
Morphe has made quite the name for itself over the past year for being a good quality makeup and makeup brush brand with affordable low price. The budget friendly brand was brought over from the U.S to the U.K by beautybay.com & cultcosmetics.com making it a lot easier for us Brits to get a hold of there products. 
The 35o palette being there no1 best seller.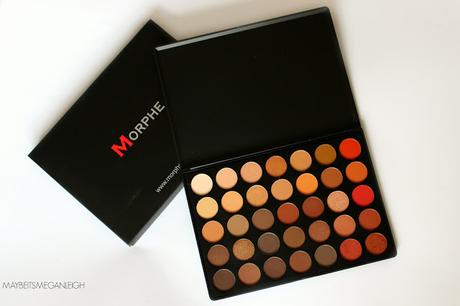 The 35o palette contains 35 mainly warm orange-y shades, but there are also some cooler toned shadows included. The number of looks you could create with this palette is endless and with such a mixture of colours and finishes you really wouldn't need to use any other shadows, everything you need is in this one palette; matte, shimmer, metallic.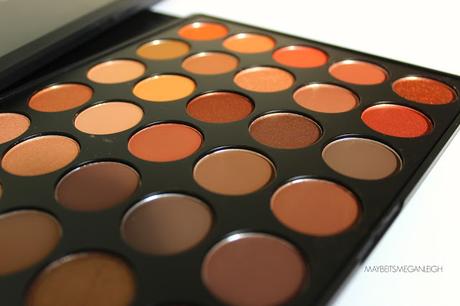 I ordered my palette from morphebrushes.com and have since managed to get my paws on one more from beautybay.com for one lucky someone teehee (head over to my Instagram instagram.com/maybeitsmeganleigh for a sneaky lil 1k giveaway)
The cost of this palette is $22.99 (alot of U.S bloggers and vloggers have discount codes for 10% off which can be used on the whole site-have a snoop on their I.G accounts) and £18.25 from UK site beautybay.com.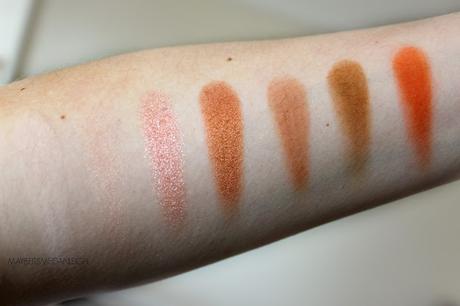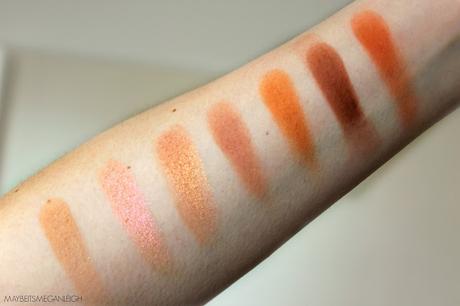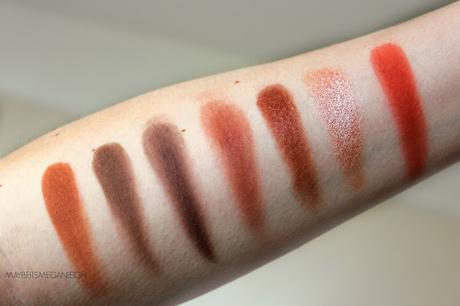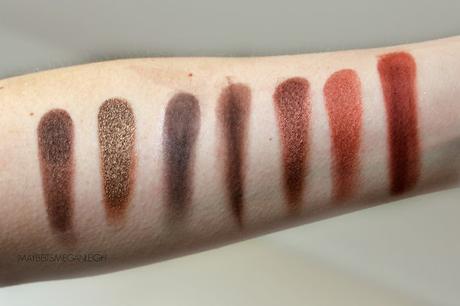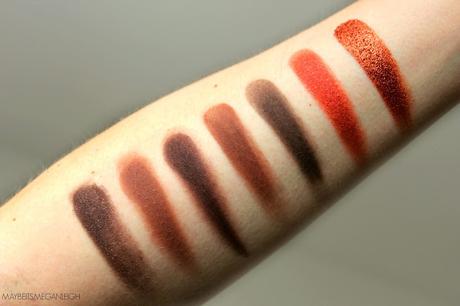 After playing around with this palette I found that some shadows are creamier than others and a few of the matte shades can be a little patchy; which you can tell from the swatches. With that being said the majority of the shades work amazingly well on the eye and blend together easily. There are of course some real stand out shades for me, again I'm sure you can guess which ones they are from my swatches. THE METALLIC SHADOWS ugh out.of.this.world! Super creamy and pigmented dare I say even more so than some of the most expensive shadows I own. Can we just look at the copper shadow on the bottom right *swoon*
The 35o really rivals higher end palettes so if you are just starting out, in makeup or looking to try new shades on a budget, one of their many palettes would serve you so well. I cannot recommend them enough.
Now I just need to collect them all! (I need help, makeup rehab anyone?!)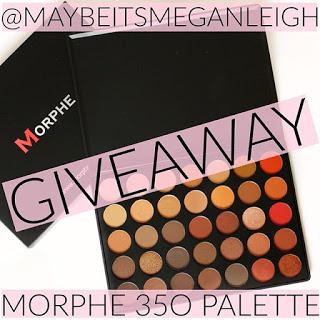 If you fancy trying out the Morphe 35o don't forget you can head over to 

Instagram.com/maybeitsmeganleigh

 to enter my GIVEAWAY. 
GIVEAWAY NOW CLOSED