Hey guys and happy November! Did October just FLY by at the speed of light for you too? No? Just me? Well, I'm in disbelief that my 30th birthday already came and went. I mean, there's a lot of build up to turning 30, and if you've been there and done that, then you know what I'm talking about. It's almost like turning 18, 21, 25... There hasn't been a milestone birthday in a while so yeah. Lots of build up.
And being who I am, I asked for and received a lot of beauty-related items. From Sephora gift cards to new bush and eye palettes and a brand new foundation, primer and a few new highlighters, I've got a BUNCH of new goodies to play with and I'd like to share them with you, if that's OK? I hope so.
I know that I've found swatch videos and tutorials majorly helpful in my quest to becoming a better makeup artist and beauty guru, but sometimes, the written word, permanent photos and all that comes with a blog post rather than a vlog can be just as helpful, or even more so. So I hope that you enjoy what's to come with the beauty side of Slow Down and Savor!
First up will be the Morphe 35K Eyeshadow Palette, otherwise known as the 35 Color Koffee Eyeshadow Palette. It's *NEW* to MorpheBrushes.com, and it's simply perfect. But before I get ahead of myself, let's start from the start.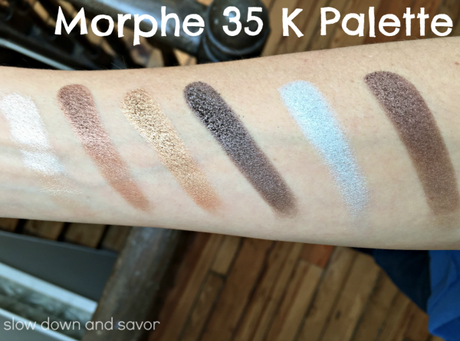 While I've ordered Morphe brushes in the past, I've never purchased any of their shadows, though I have wanted to. It just seems that I always get to the party a bit late, every single time. Like when it came to beauty guru and youtube extraordinare Jaclyn Hill's Favorites Palette, I was too late by the time it sold out. Then when they re-stocked? Yeah. I missed out again. Then there was the 35O palette. Oh it's nice... But oh it's sold out. Really?? Really... But when I was online shopping again the other day, I decided to just go for it. Boom. Get it. Use some of that birthday cash. Use it, girl. So I did. And my order just arrived. JOY! Let's get on with the show!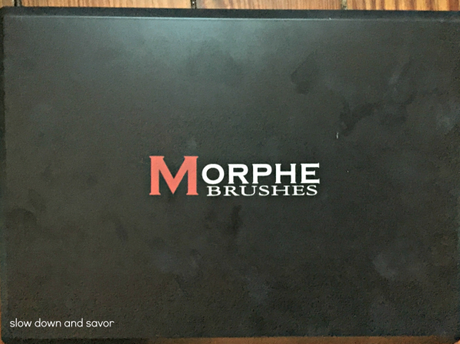 Packaging: It's cheap. Whatever. Yes, I'm a sucker for amazing packaging like the average consumer. I mean, it's just basic fact, that we are attracted to better quality, prettier and often times sturdier and shinier packaging. This isn't that. It's black, smooth, and does not feel sturdy at all. But please, think back to that ever-popular phrase, "Don't judge a book by its cover." Seriously...
Once you open up that cheap plastic lid, behold... BEHOLD!!!!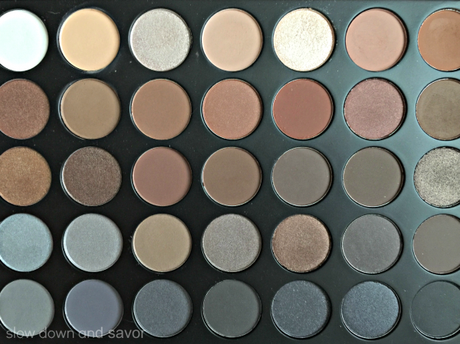 Variety & Colors: Thirty five stunning, coffee-like shades. I guess that's to be expected in the "Koffee" palette, but my word. It's wonderful. There's warm and cool tones galore. There's a ton of different finishes too, including mate, satin, shimmer, foiled and glitter.
Price: The palette was $22.99 USD, and as I mentioned before, the palette contains 35 gorgeous shadows...That's about $0.65/shadow. WHAT. INSANITY. PURE INSANITY!!! Now, let's reflect back to what I said about the packaging. It's inexpensive. It's cheap. The shadows are above and beyond the call of duty, and because the packaging isn't all that and a bag of Swarovski, we are able to get hi-quality, hi-pigmented and amazing shadows for little cost. Amazing...
Swatches: The best part!!! These swatches were taken in natural light.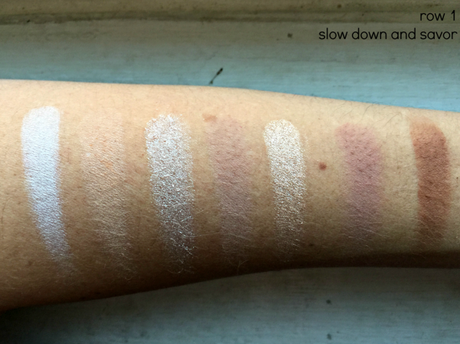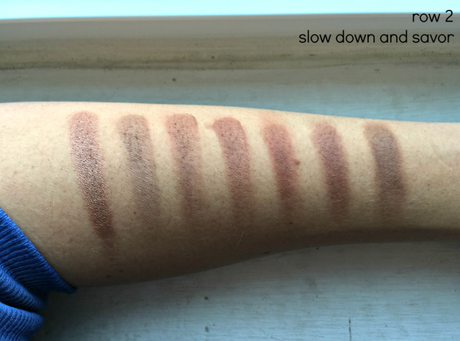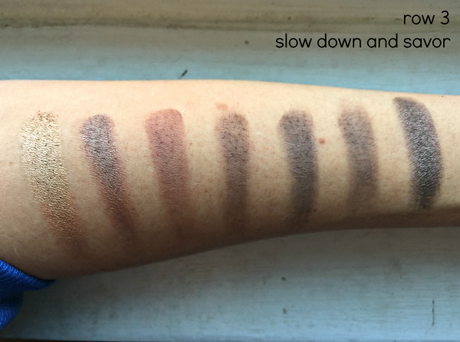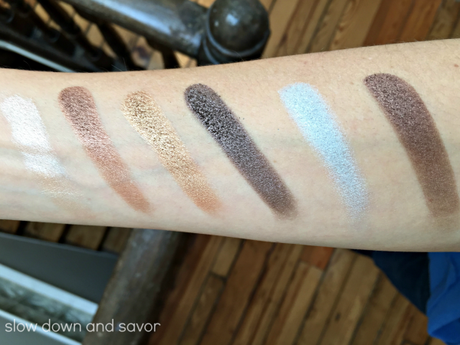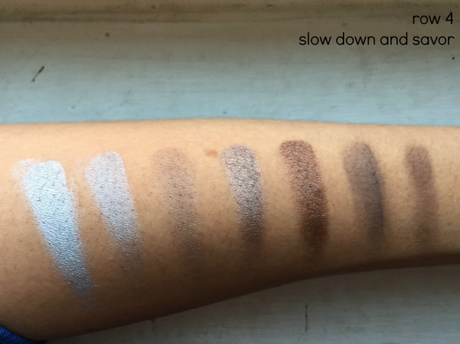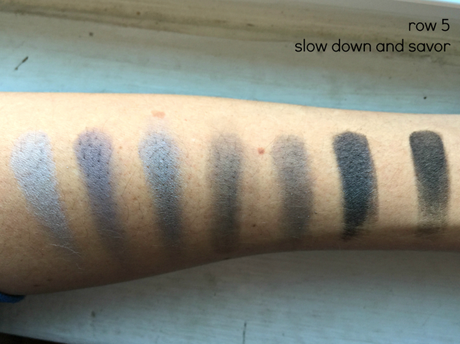 My thoughts: Gorgeous. YES! I mean, whaaaaat??? Where have you been all my life, giant Morphe palettes? These shadows are not only great for the price, but they're great in general.


I'm a huge fan of the foiled/metallic shadows, as well as the shimmers and satins. The foiled shadows are most especially amazing. Like... holy COW. But since I'm always 100% here on Slow Down and Savor, I need to say... on the flip of the coin, the matte's aren't so good. I mean, they're good, but... They didn't swatch as well as the foiled or shimmers. I mean, those are CRAZY.
They're SO opaque, so buttery and creamy. One swipe and boom, crazy pigmentation! I love them. Like, these shades make the entire palette worthwhile. Not that the rest of them don't do that on their own, but I would purchase this over and over and over again just for those shades. I'm not even kidding you.
Anyway, all in all, the Morphe 35K palette is sensational. Amazing. Worth it. I'm so glad i finally jumped on the Morphe palette bandwagon. I'm not even kidding you, these shades are just perfectly blendable, ultra pigmented and super high quality. I can't wait to share more from my birthday haul with you guys! Because this is just the beginning.
Interested in the Morphe 35K? You can order it directly from their site here!