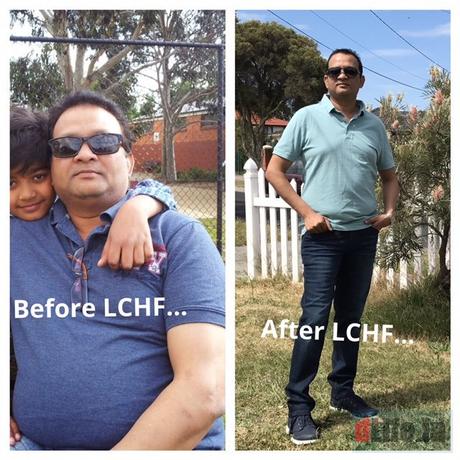 Here's a great picture of success that I stumbled upon on Twitter this morning. There are many more LCHF success stories, and pictures, in this related DLIFE India forum thread.
It's probably time to drop any fears of eating real food with natural fat.
Get started
Do you want to try the same thing? Sign up for our free 2-week keto low-carb challenge!
Alternatively, use our free low-carb guide, or for maximum simplicity try out our new low-carb meal planner service - it's free to use for a month.
More
A Low-Carb Diet for Beginners
Do you want to inspire others?
Do you have a success story you want to share on this blog? It's an effective way to inspire others. Send your story (photos appreciated) to [email protected], and please let me know if it's OK to publish your photo and name or if you'd rather remain anonymous.
Support
Do you want to support Diet Doctor and get access to bonus material? Check out our membership.
Start your free trial here