hi everyone,
You know how much i love this brand, and montagne jeunesse sent me over some more masque to try, how lovely is that.
I absolutely love masques, I use them when im lying in the bath, submerged in smelly things and candles all around me, its like heaven, and i could stay in there for hours!
I put a hair mask on, a face mask and im gone :D
Montagne Jeunesse are a really good brand, you can find them at most places, like asda, superdrug, tesco and even new look, they even have there own website http://www.montagnejeunesse.com/face-masks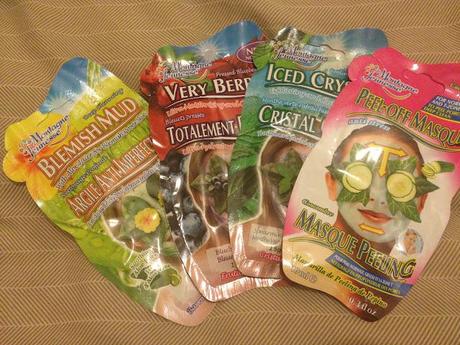 the masks i was sent, is blemish mud, very berry, iced crystal and a peel off masque.
i also love this brand because they DO NOT test on animals, their also vegetarian friendly and made from natural ingredients, making them a naturally beauty product "

All our products are vegetarian-approved, made from natural ingredients and paraben-free. Montagne Jeunesse is proud of its uncompromising natural credentials and ethos for 'Conservation of Energy, Protection of Animals and the Environment.

"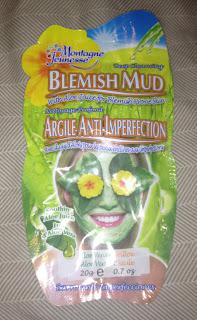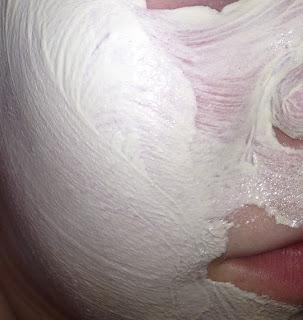 Blemish Mud: this one is my favioute out of them, it is a mud mask. It is really creamy and because it has aloe vera in aswell it was really nice and soothing, it is spouse to help disapear blemishs (spots) but i dont actually have any, so i dont know wether this works, i do have one on my chin and i would say that it is smaller, but i havent paid attention to it. It also has willow, witch hazel and rosemary, It did also set on my face when it was ready to be rinsed off, £1.09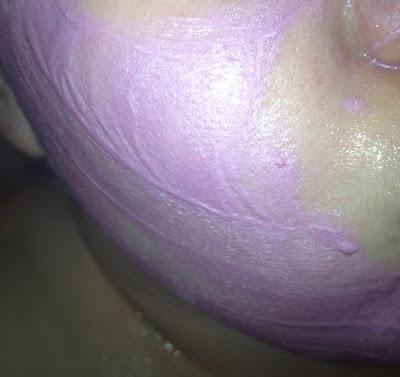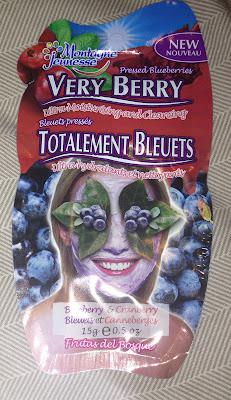 Very Berry Masque: This smells amazing!, its like putting blueberry's onto your skin, its wonderful. Its like a cream really so mine didn't set on my skin before i washed it off. It left my skin silky and really soft. It has aloe Vera, blueberry's, canberrys, peach and grapes, so full of berries and has lots of anti-oxidants in it.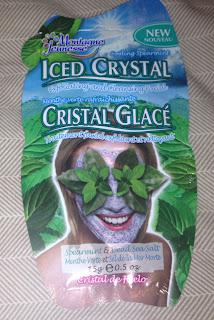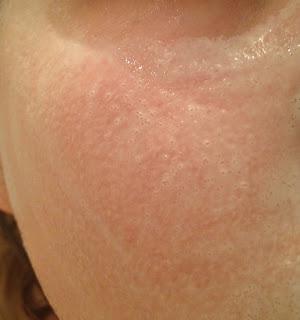 Iced Crystal Glace: this one i have never tried before, well anything like it, it is a cooling face mask and it has dead sea salt in it, so it exfoliates as well. It has menthol and spearmint in to cool the skin. When you apply it you wait 15 mins and then run it in so it exfoliates the skin aswell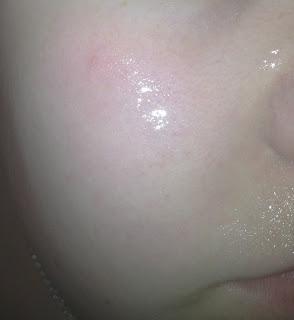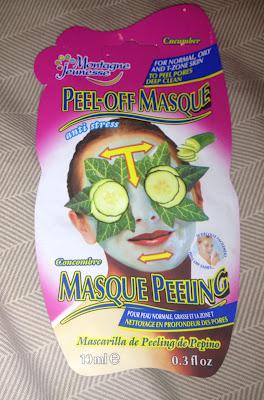 Peel-Off Masque:
this one i hated! which is a shame really!, as you may know im not keen on peel off masques anyway because i find that they still leave a sticky layer on the skin and i cant pull them off properly, but this one was worse.
When i first put it on my skin it felt like i had put acetone on my skin, it really really hurt, it stung my eyes and hurt my nose, and i could even smell it if i breathed through my mouth. It wasn't a nice sensation at all.
After 5 mins i had to rinse it off, it really hurt and felt like i had burnt my skin =[
so do not use this if you have sensitive skin at all, maybe if you have really strong and oily skin, this could probably work for you.
It has cucumber, and citrus extracts in it, also, ginseng and jasmine. It is spouse to get rid of impurities and remove any dead skin cells.
so what do you think of montagne jeunesse? have you ever tried any of their products? what your favourite?
xxx