Happy Monday, everyone! I hope everyone had a fun and restful weekend. As for us, we had an incredible time at Food Trailers Austin's Mobile Food Throwdown this past Saturday. Click here for the recap and tons of drool-worthy photos and behind the scenes fun.
So, Karen the Cat is back this Monday with another life lesson: Try new things! While this may sound simple, I found that following this straightforward idea to be endlessly rewarding.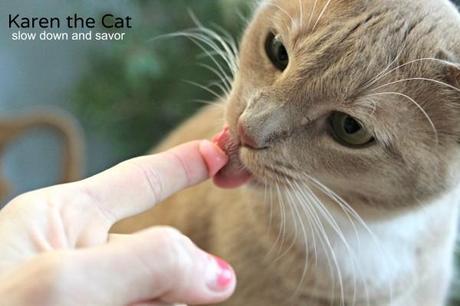 Pretty. I wonder if it's good?
I know that if I never tried new things, then I wouldn't know how out of this world raw Hamachi could be, and I wouldn't crave fried pickles.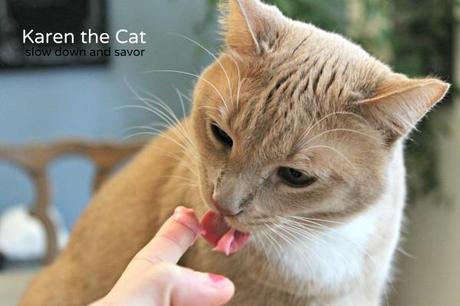 Get it off! Get it off!
There's no harm in saying yes to a bite of calamari or caviar, no matter how scary squid or fish eggs sounds. You may even like it! And if you don't? Then you learned something new, and you can tell everyone you gave it the college try.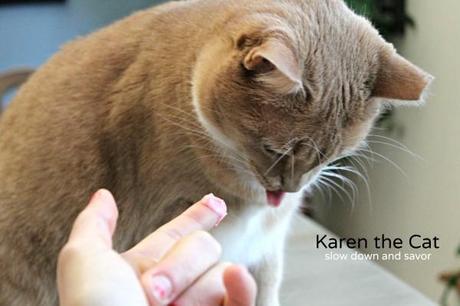 I don't like it… Pee yew!
So take a page from Karen's book, and try new things, like she did when she went for the white grape juice and pink whipped cream. She is never afraid, and though she may not enjoy hot pink cream, she learned that juice is awesome.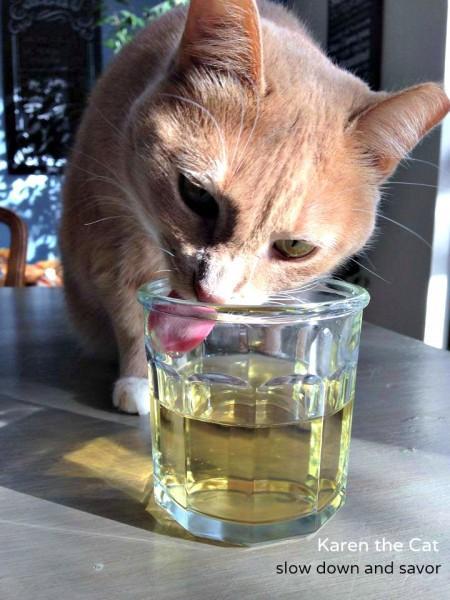 I LOVE THIS JUICE. MORE.