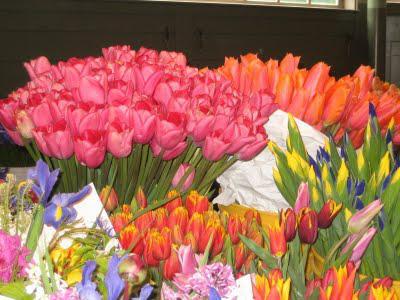 Gorgeous flowers found on our vacation to Seattle
Good morning and hello to a great new work week!  What are your goals for the week?  How about learning something new in your job?  My goal is to think of three things I really need to get done each day and just focus on those instead of getting overwhelmed with my long list of 100 things to do...
Here are your career links to start your week off right!
5 Steps to Career Success at the Monster Blog
The best business schools for getting a job at BNET
How to decrapify your home at Lifehacker.  I didn't even know decrapify was a word! :)
5 tips for planning a career change at Careerealism
20 essential TED talks for new grads at Accredited online colleges
"Choose a job you love, and you will never have to work a day in your life."
-Confucius  
Have a great week!